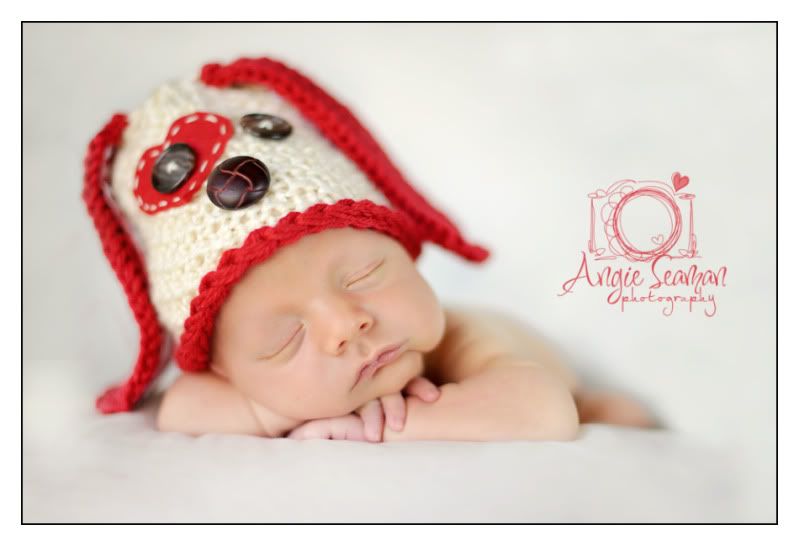 In honor of Valentine's Day tomorrow, I thought I'd share this little cutie in one of my puppy love hats (above). This sweet little guy was such a trooper and did so well for his shoot. I thoroughly enjoyed getting to know him and his Mommy.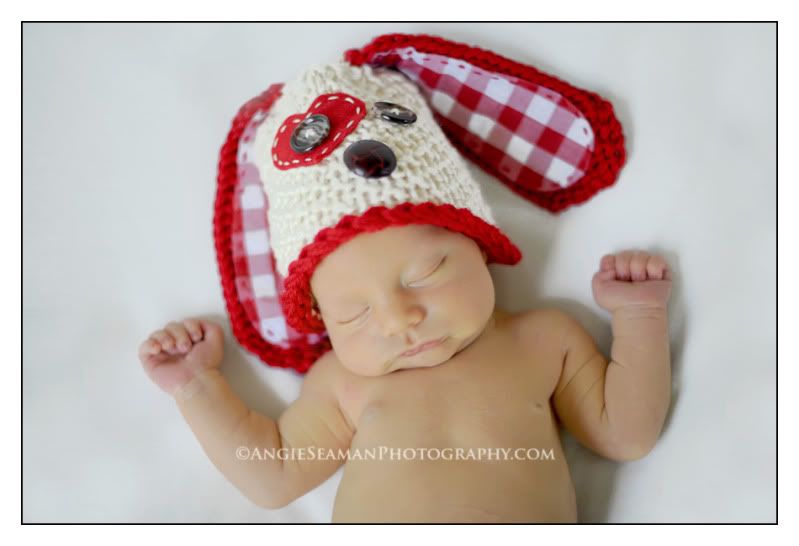 Aside from the puppy love hat, we also sported him in some traditional stuff too.
As you can see, he was just as snug as a little bug in a rug. Too cute!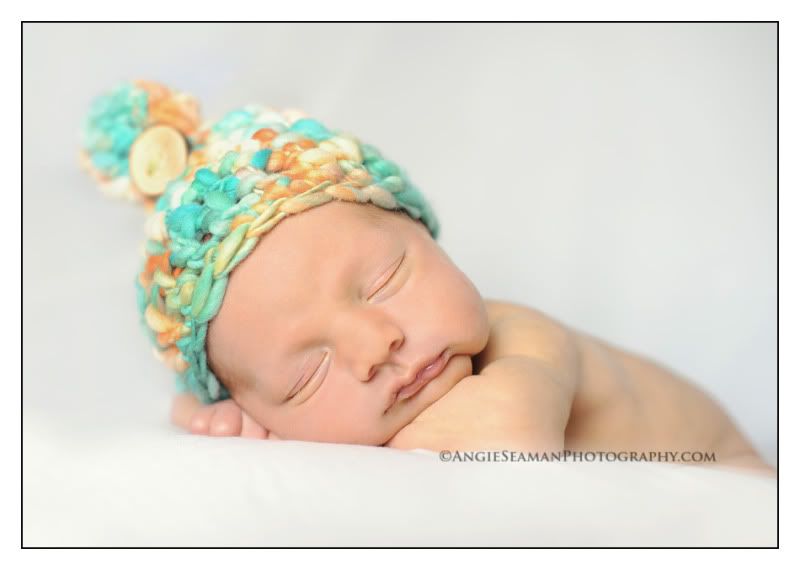 How bout' them lips? Love!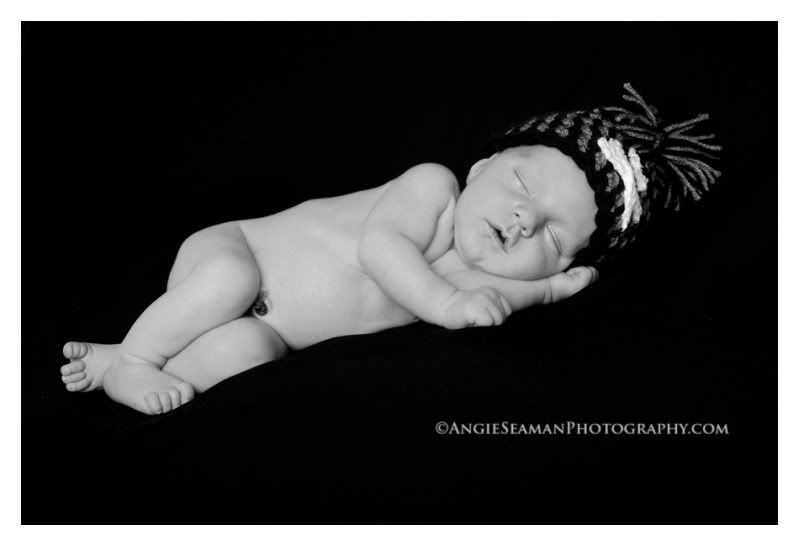 Thank you sweet boy for making my job so easy that morning. You were such a joy to work with and your Mommy was the sweetest Mommy ever. Loved you both! :) XOXO, Angie