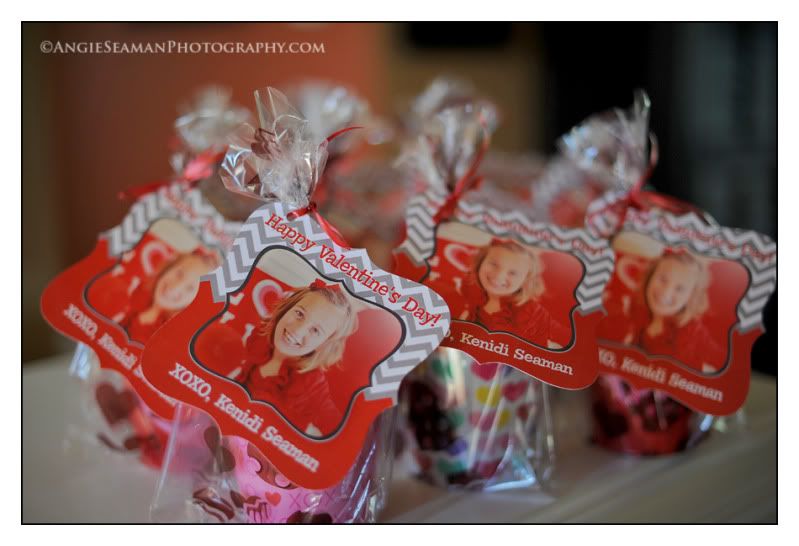 HAPPY VALENTINE'S DAY!!!
The Valentine's in our house were packaged up & sent off to school without a hitch today. As a photographer, I've attached photos with each of my children's Valentine's for their classes - for as long as I can remember. Not only is it a cute look for your kiddo's in an effort to help their Valentine cards stand out but it's also a good advertisement for business. And yes, I do include my website address somewhere on the card in smaller print. In this case, it's on the back side of the design. :) I am "that Mom." LOL! I'm always marketing/networking. Always.
You don't have to be a photographer to do this. If you specialize in another field/career, place that on the back of your kiddo's Valentine's next year. Slip in a website address and market whenever and wherever possible. You never know who's watching or whose hands it might land in. :) In the meantime, I hope your love bug(s) made your Valentine's Day very special. Give those who melt your heart a HUGE hug today and remind them how much they're loved. And to all of you...my clients, my friends, my family, my fans, my stalkers...I sure do love you guys! Thanks for always showering me with so much love and support. It means more to me than you'll ever know.
XOXO, Angie