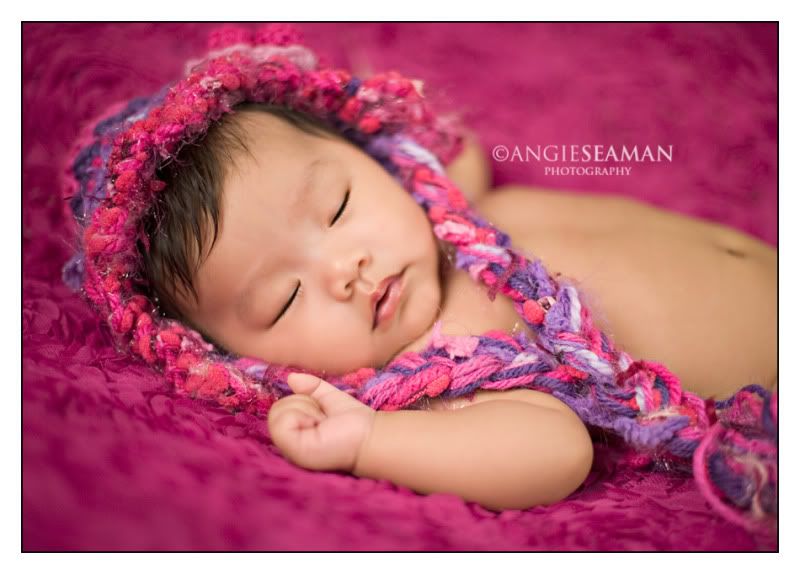 Three month old babies are too clients. They aren't technically lifting their heads up yet in order to lay on their tummy, they aren't sitting up, etc. Therefore, generally...you have to work with what they'll give you and hope for the best. Unlike a newborn who will generally sleep for you, most times a 12 week old baby won't. However, this sweet little girl did sleep for me during her three month session. Don't get me wrong...she totally made me work for it. However, we finally got her to give in and fall into a deep slumber. Clearly she was perferctly OK with that decision...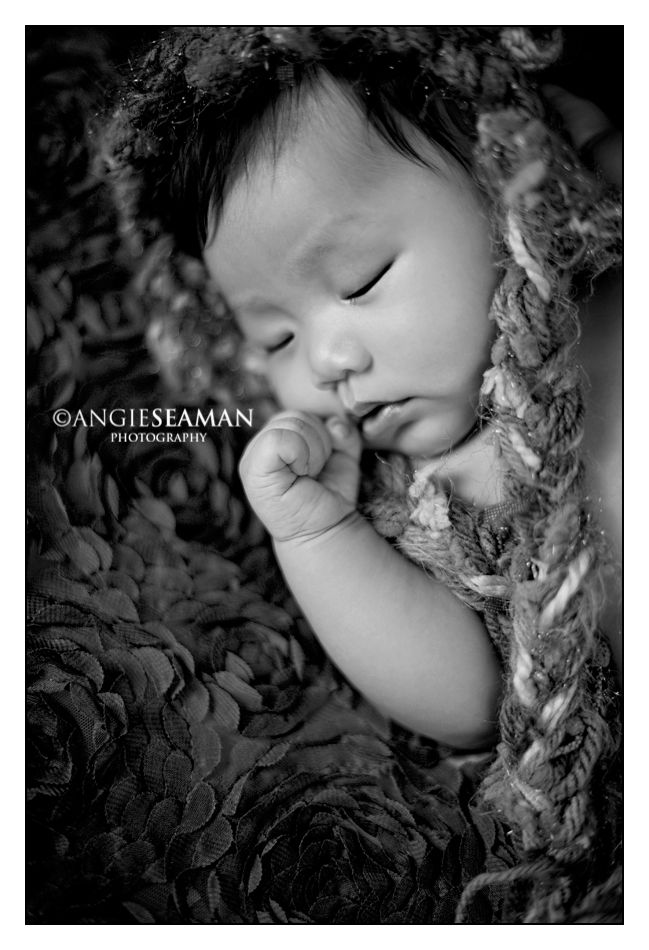 She even fit just perfectly in one of my newborn props. Check out the hair...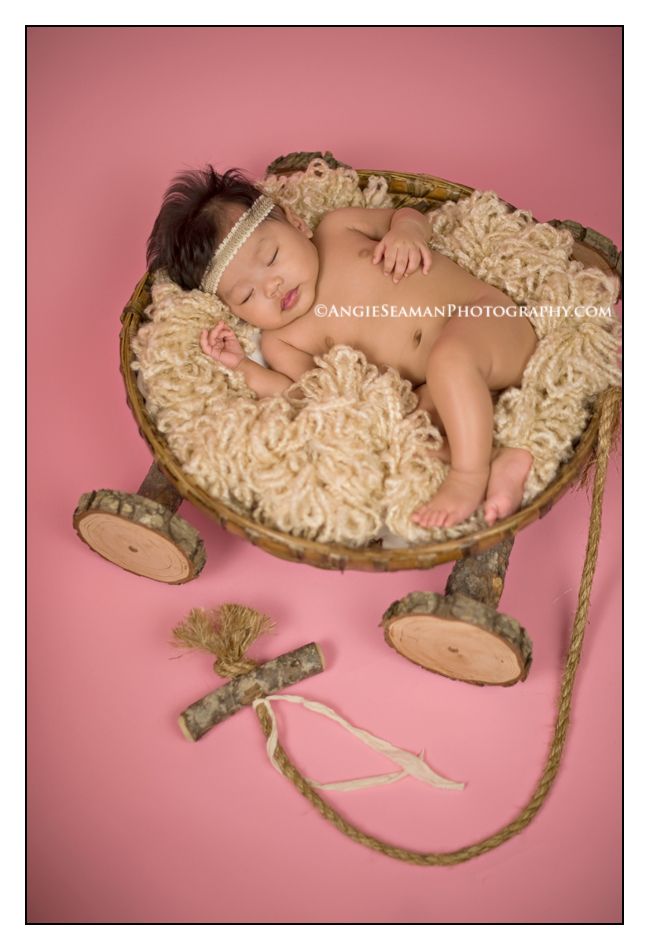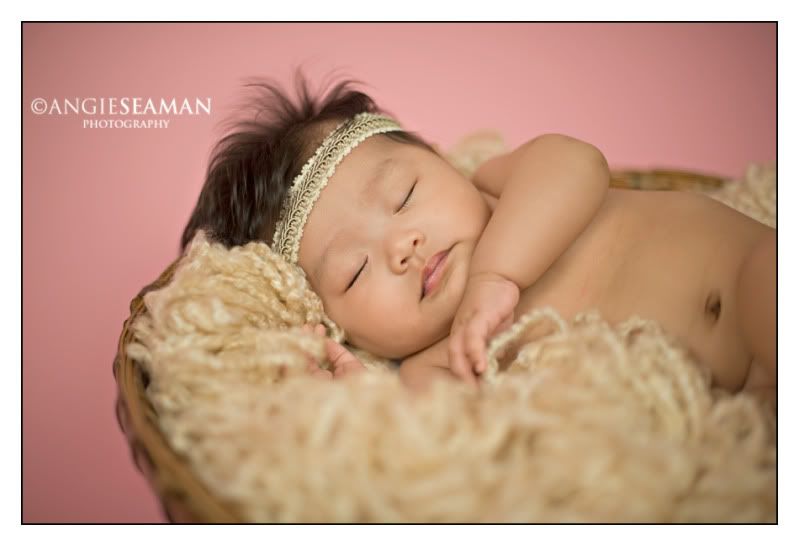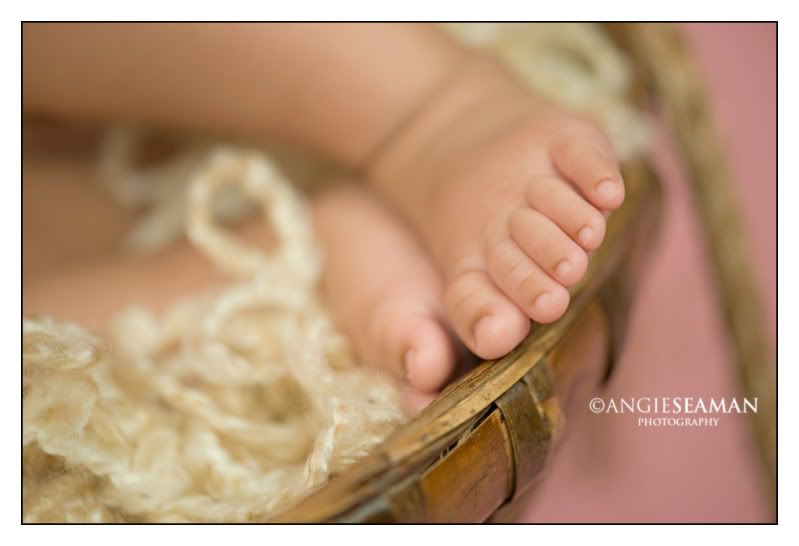 Before she dozed off, I managed to capture these beautiful images of her eyes wide open. Aren't they stunning eyes at that???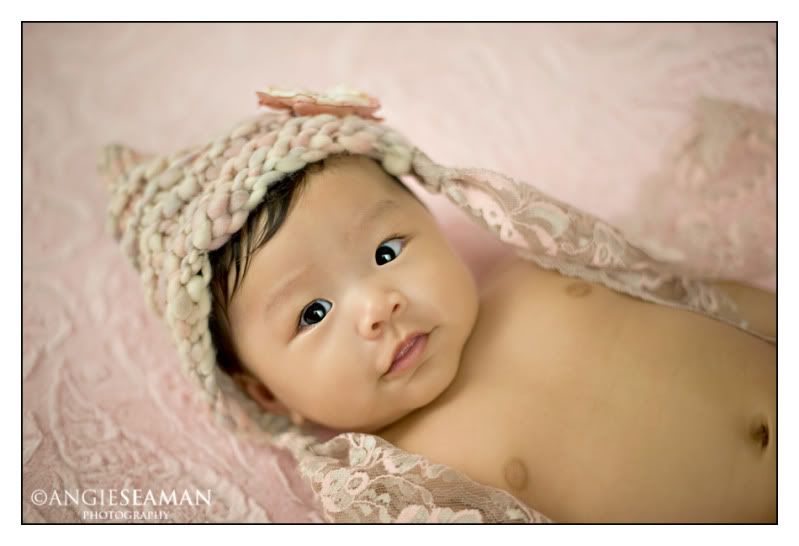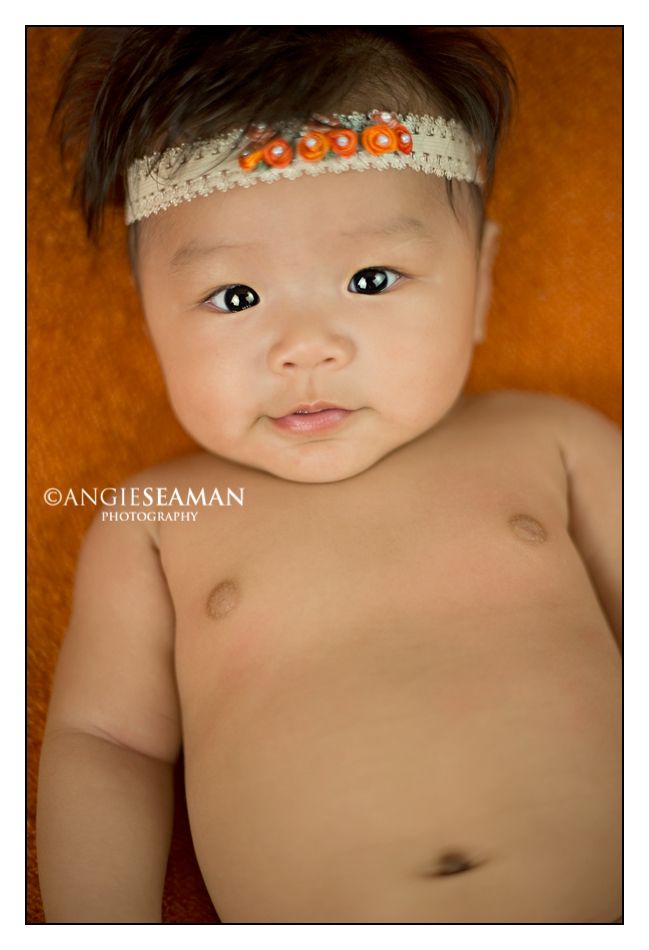 Even though she gave me my workout for the shoot, she was worth every second of the energy it took to get her to this point...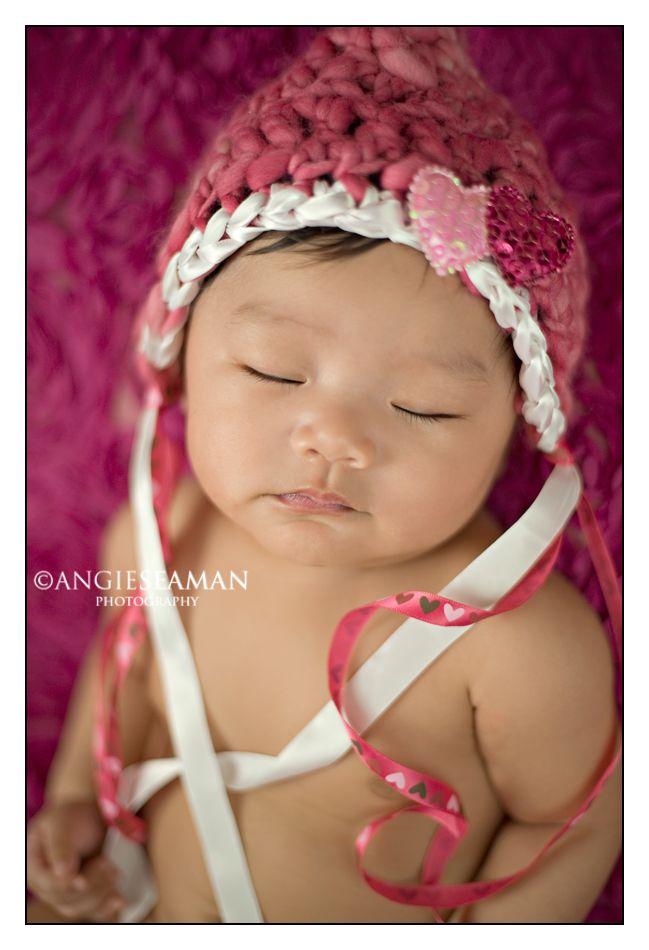 UH-DOR-A-BLE!!! :)
XOXO, Angie