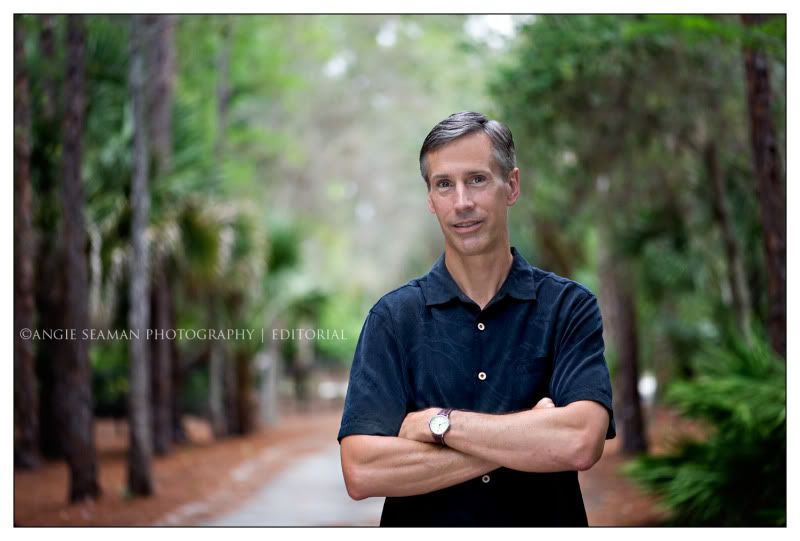 Long time no hear from, eh? Oh goodness...it's been crazy around these parts. My kids came down with the strain B flu and that lasted for 2.5 weeks before finally clearing out. It was insane. Thankfully a few of us were spared from it's wrath. Either way, that wrecked my schedule completely because we weren't expecting that it would tie us down for so long. Then...last weekend...my computer decided to snatch up a virus off the internet and crash. Thankfully, after many hours and several days on the phone with tech support, everything was restored to working order. No matter what though...it's still every photographers worst nightmare. Boo! With that said, I'm wayyyyyyy behind on blogging. It's going to take me some time to catch up but determination will get me there. I promise!
With that said...seeing your images published in magazines, newspapers, etc. is a fun part of this business that never gets old. Today I'd like to thank the team at è Bella Magazine (Sharon, Holly, Molly) for allowing me the awesome opportunities that they do each month. I'm grateful for their faith in me during each shoot and I'm thankful for my growth that has come along with the different type shoots I do with them. Each spread is always a new and fun challenge which I love. Aside from that, the magazine in itself is a fabulous publication showcasing fantastic people and topics. If you haven't picked up one of their magazines before, do! The image shown above is published in this months June spread as you'll see here: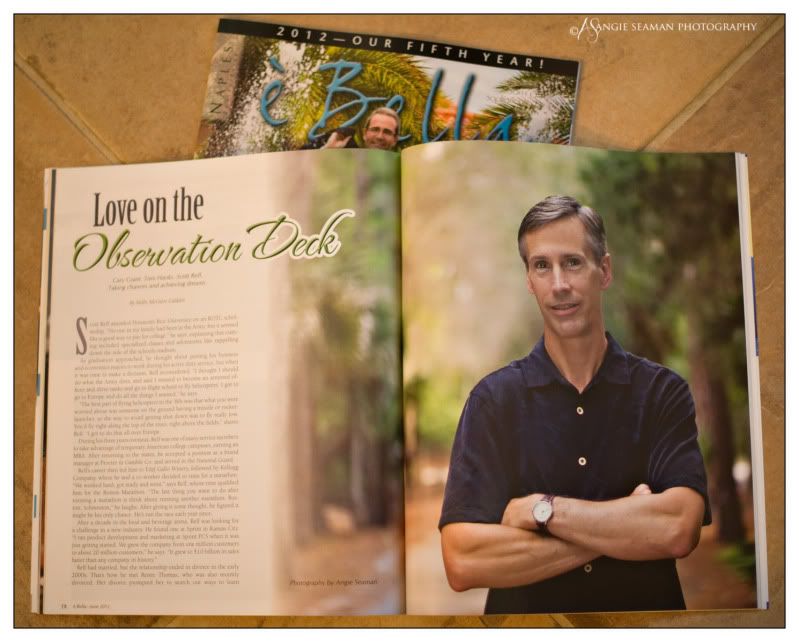 If you or someone you know is in need of corporate executive head shots, give me a ring. We'll help freshen up your website, blog, business cards, letterhead, and so on. Customers now days want to see who they're hiring and who they'll be working with. Keeping your corporate brand along with an executive professional image helps them to see that you're legit and definitely worth hiring.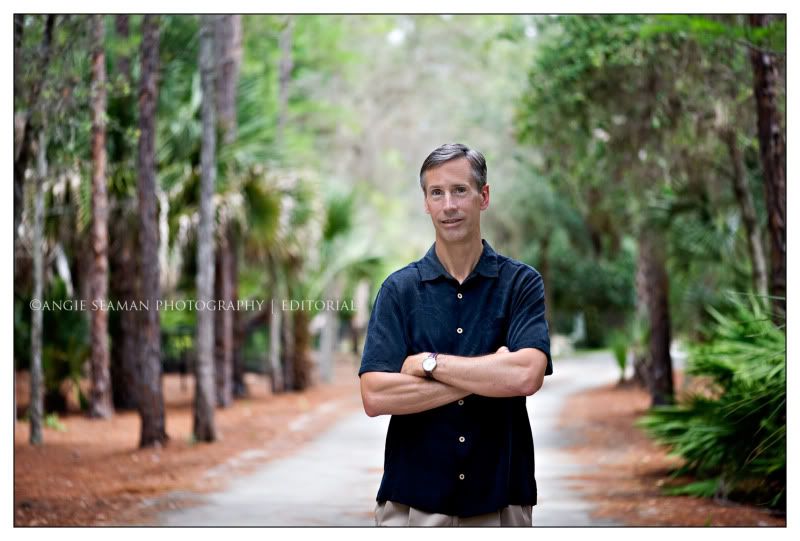 Although this shoot was an editorial shoot and not for corporate head shots, it still gives you an idea as to how we can achieve a corporate as well as a casual look for your branding should you so desire. Please contact me to set up your appointment today. Executive head shot sessions are $125 for a 30 minute session - on location - which includes five of your favorite images from the shoot. I'd be honored to work with you.
Blessings, Angie Seaman