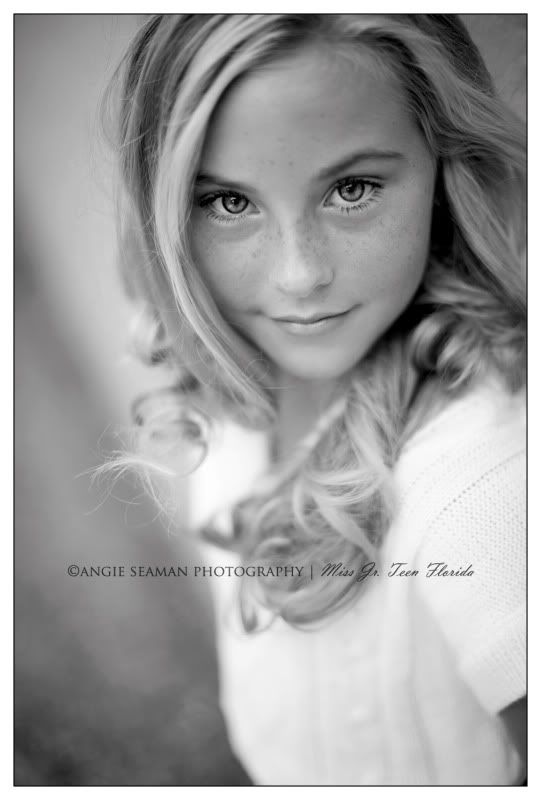 I've recently had the honor of working with four different pageant title holders here in Florida. One of those four girls, shown here in these photos, is Miss. Jr. T.E.E.N United States. That's right friends...Rylie holds that awesome title and she ROCKED our shoot together last week. Uhmmmm...could this child be any more gorgeous??? Uh NO!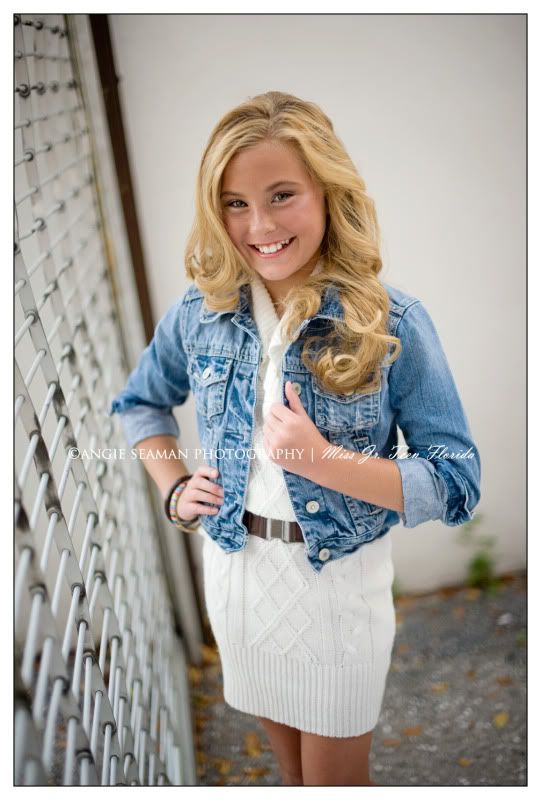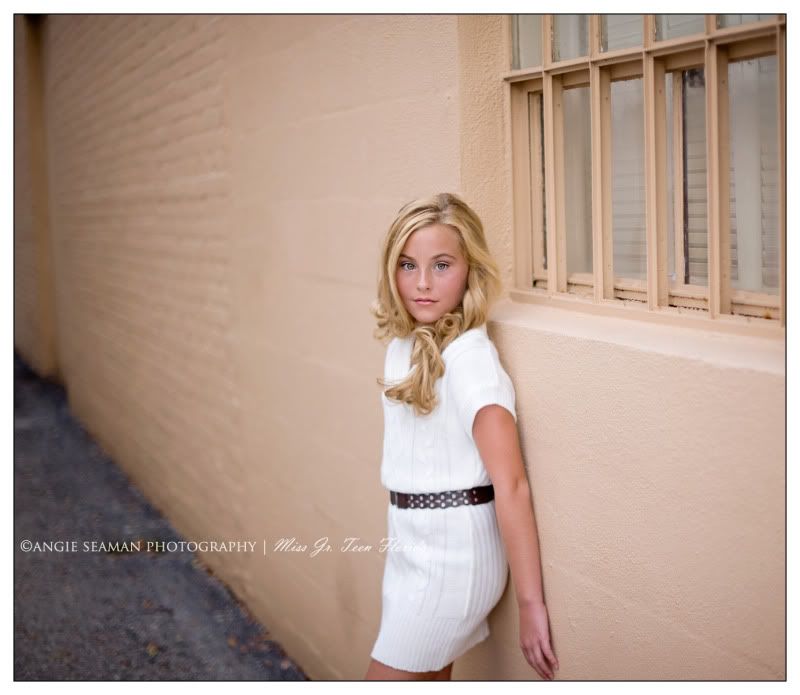 Rylie is a doll to work with and the camera clearly LOVES her as do I. She is such a pro at this stuff and is so incredibly easy to work with. She requires very little direction when shooting which makes my job E-A-S-Y as pie. Not only do I adore Rylie but her Mom is a sweetheart too. Did I mention that her Mom's name is "Angie?" Same as mine. Yeap, her Mom pretty much ROCKS. :0)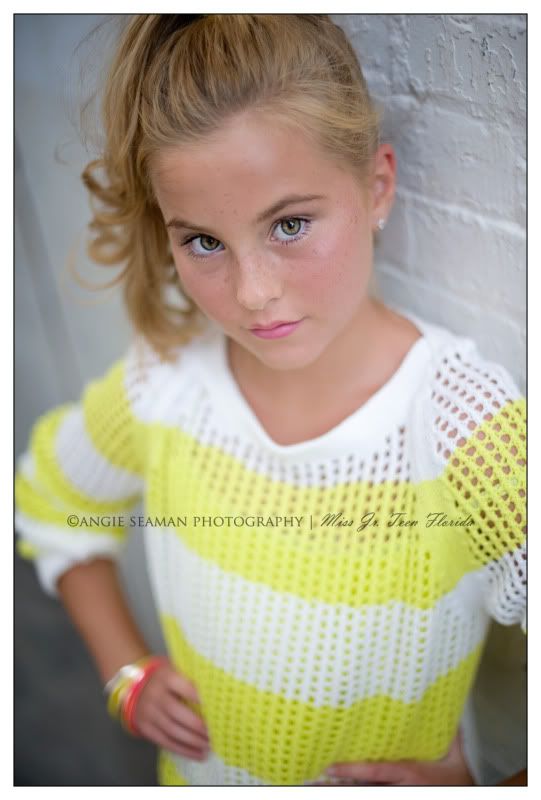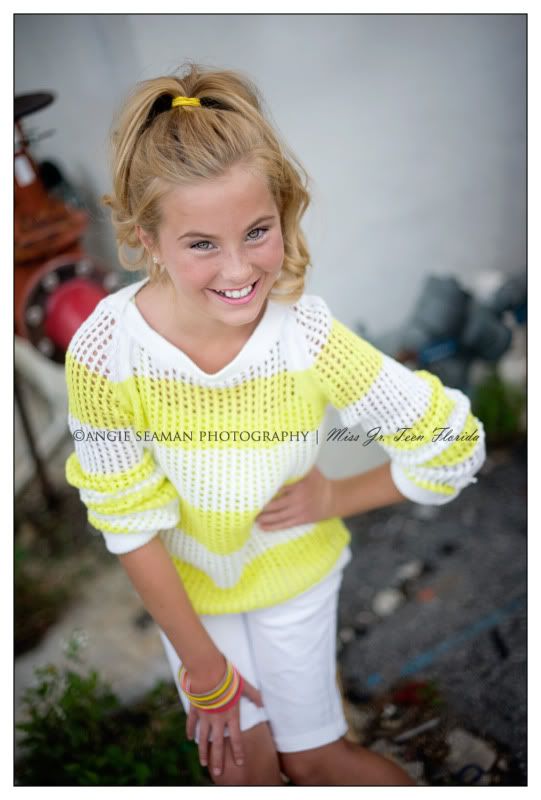 Did someone say fun? See...this is how fun she is...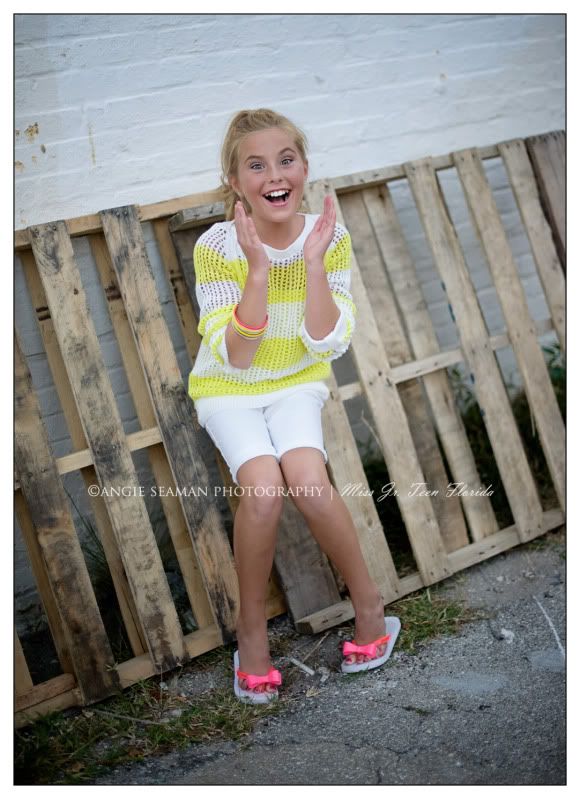 I love it!!!
These images are a perfect example of why I love my job and the clients I work with so much. I mean...who wouldn't love photographing this adorable girl all day long?
And yes...there I go again grabbing junk off the streets to incorporate in my images. Any pop of color I can find...I'll grab it and use it. This construction cone was no exception. It went awesome with Rylie's 80's style attire and her pink flip flops.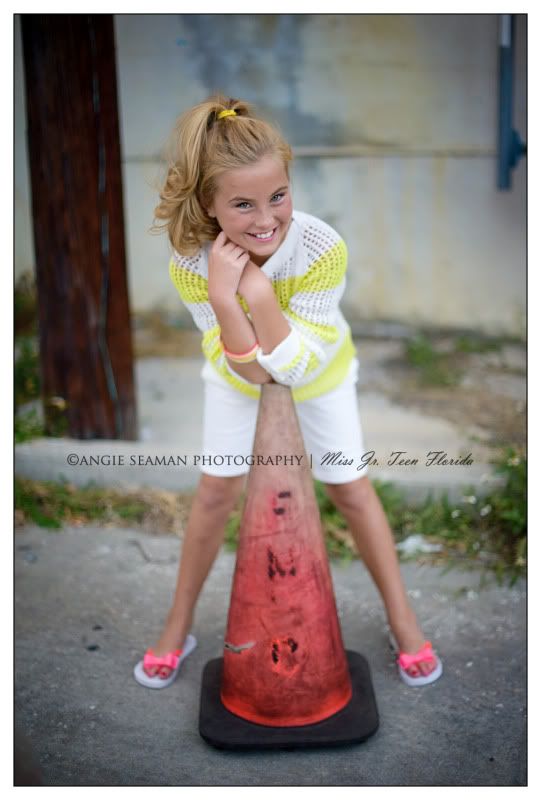 I don't mind incorporating random signage either. Hey...if it matches and draws out some color...why not, right?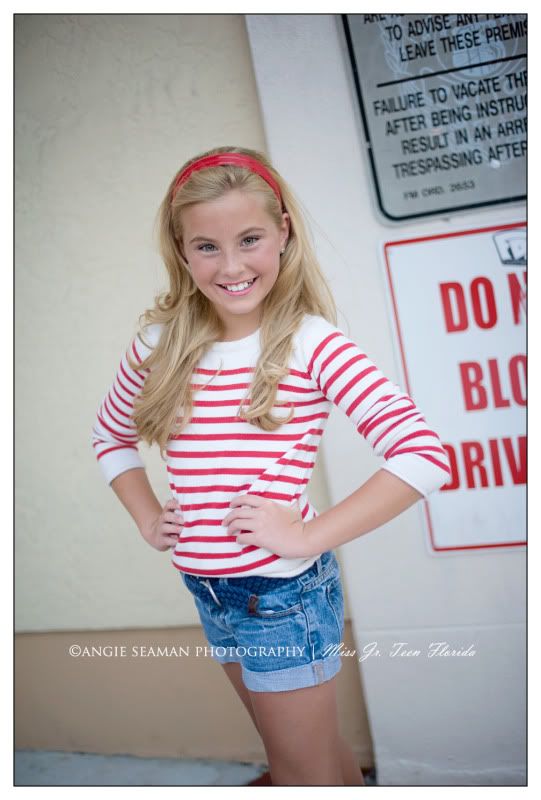 Throw in my signature backdrop...some yellow street stripes or a street in general...and wa-lah...we've got ourselves a fantastic image. The red stop lights in the background match her sweater and everything. Fun, fun, fun!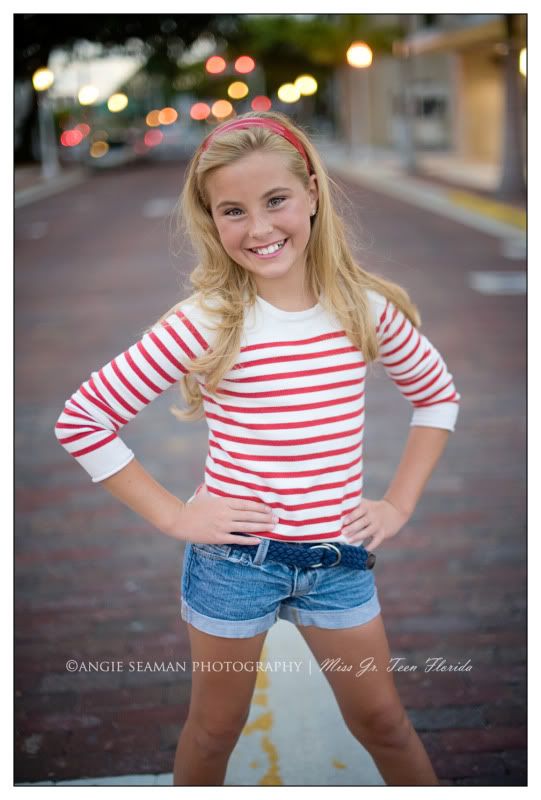 Thank you sweet Rylie for making this shoot so incredible. I can't wait to capture you and your beauty again during our studio shoot together at the end of May. Good times! :) Much love sweetheart!
xoxo, Angie