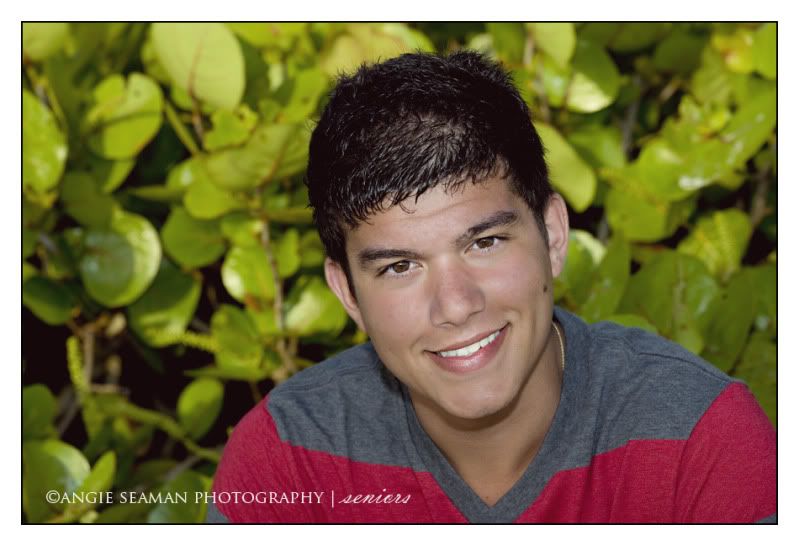 It's always great to work with senior high school boys. When doing sessions, I generally get lots of girls that come to me. So...it's nice to change it up a bit and get some males in front of my camera as well. This particular client is from Illinois. His Mom booked a session with me when they knew that they'd be here vacationing in Florida. They wanted senior portraits for him but were staying in Port Charlotte, Florida rather than Naples. I was honored to know that they felt it was important enough to drive down to Naples for our session together. The whole family was such fun. Although I only did portraits for their son, Danny's Mom and Dad were just as wonderful to deal with as well.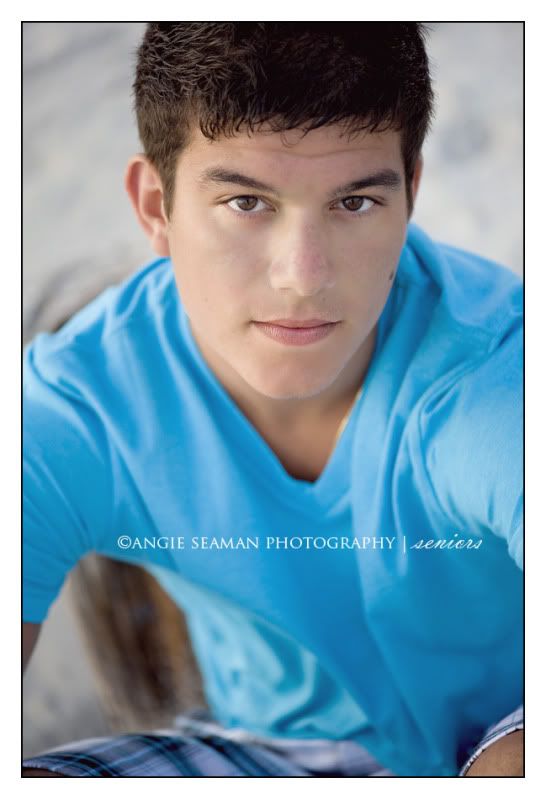 As you can see, it was so very easy to get some great images of him. He's extremely photogenic which means I couldn't have taken a bad photo of him had I tried.
Beings that they were from Illinois, they wanted beach images - something different from what the other kids in his area would be getting. So...he ROCKED it out on the beach like a true pro...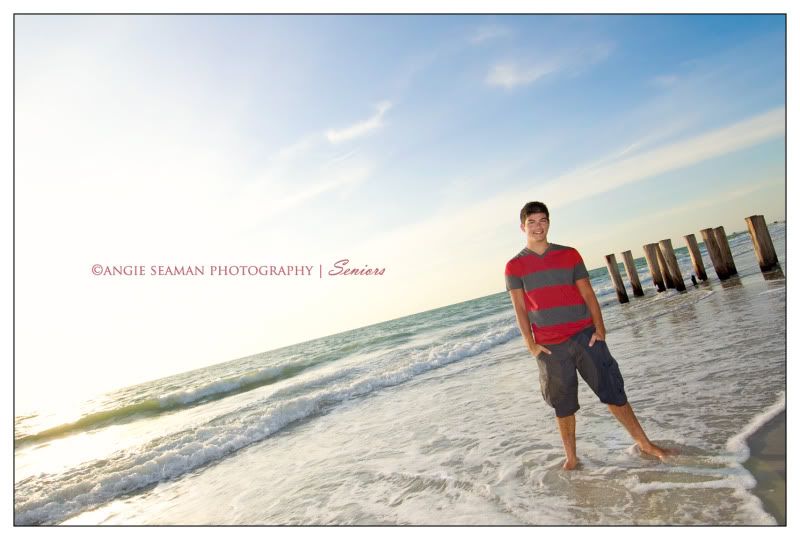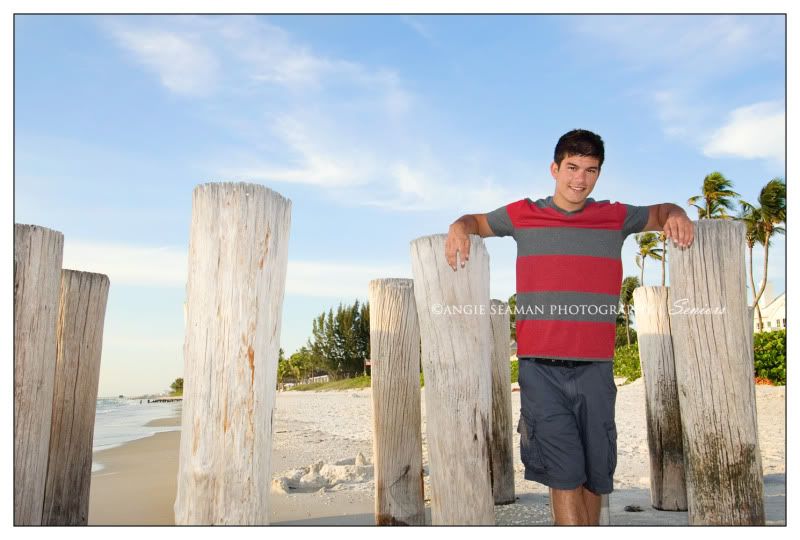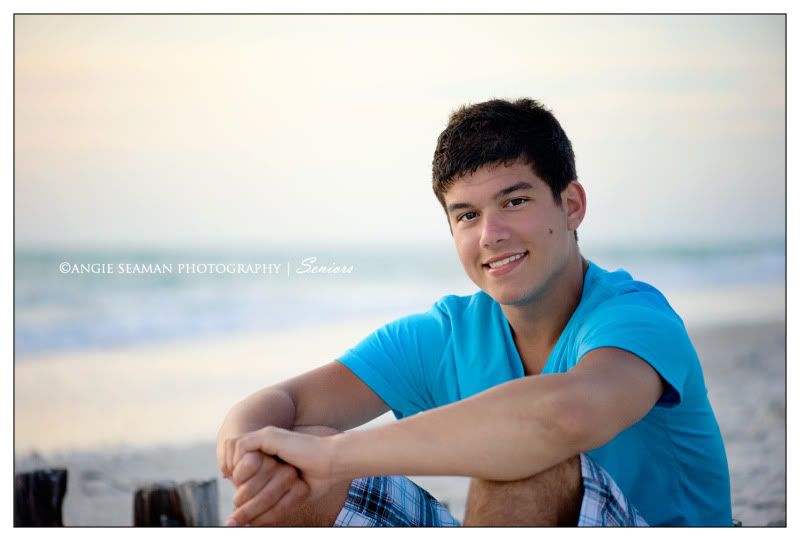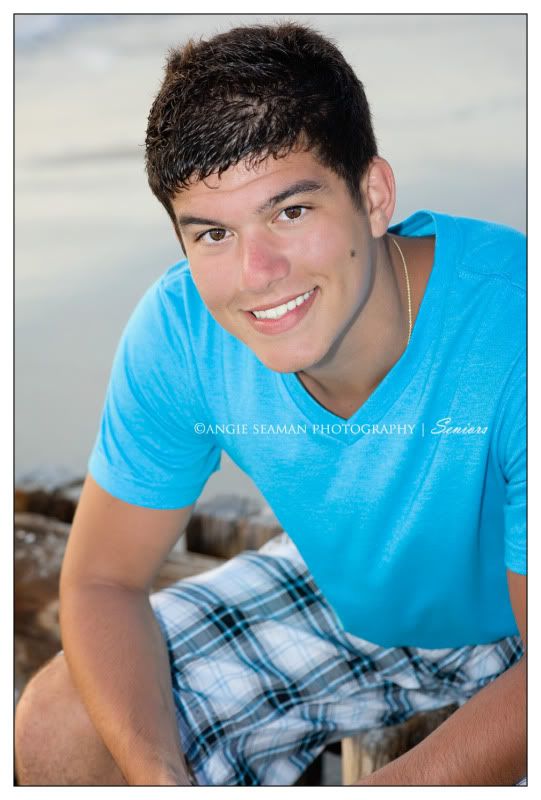 The images speak for themselves. It was a great shoot. Danny is an extremely polite kid with a very bright future ahead. With a smile like his, I'm sure as he heads off to college this Fall, his parents will be swatting off all the girls with a stick. :)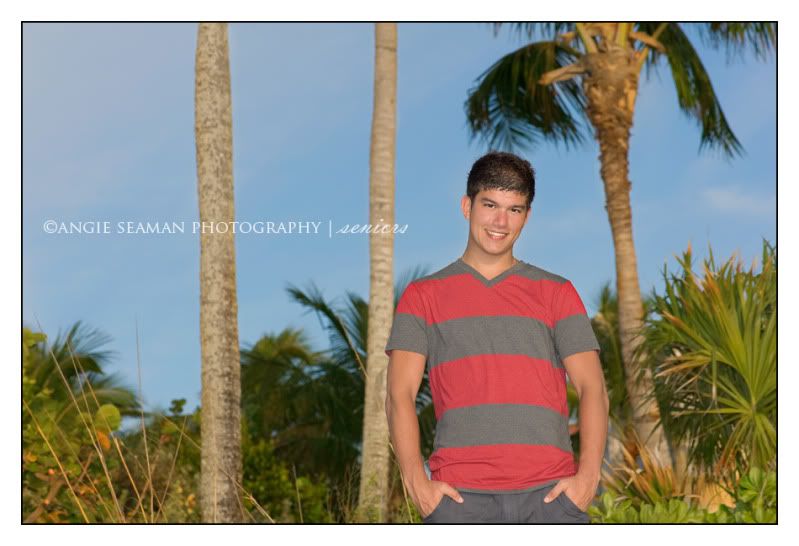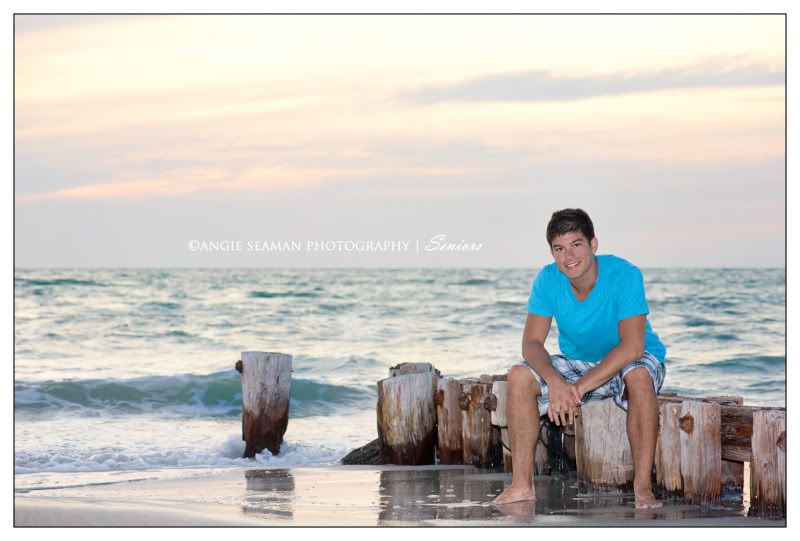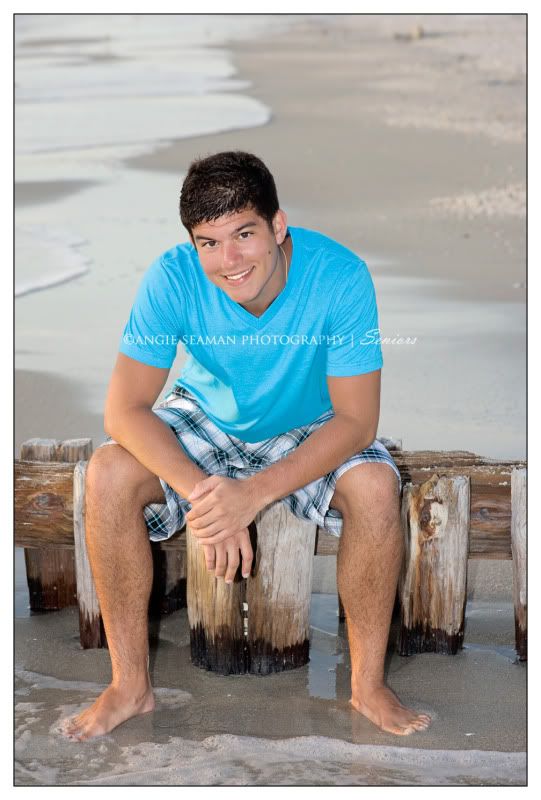 Thanks so much to Danny and his family for choosing me to capture this chapter in his life. I was thrilled to work with them and feel very blessed to have been able to cross paths with them. Good luck with your college endeavors and your football program Danny. I'm confident you're going to leave a lasting impression wherever your journey may lead you.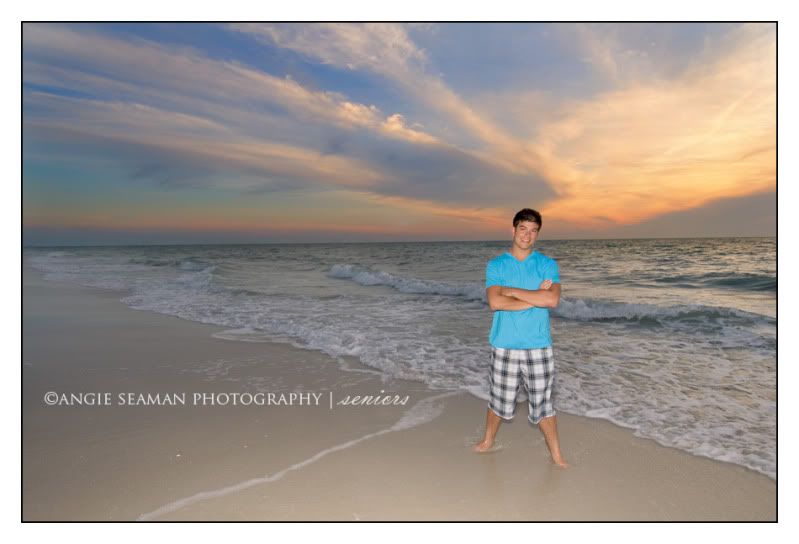 Blessings, Angie