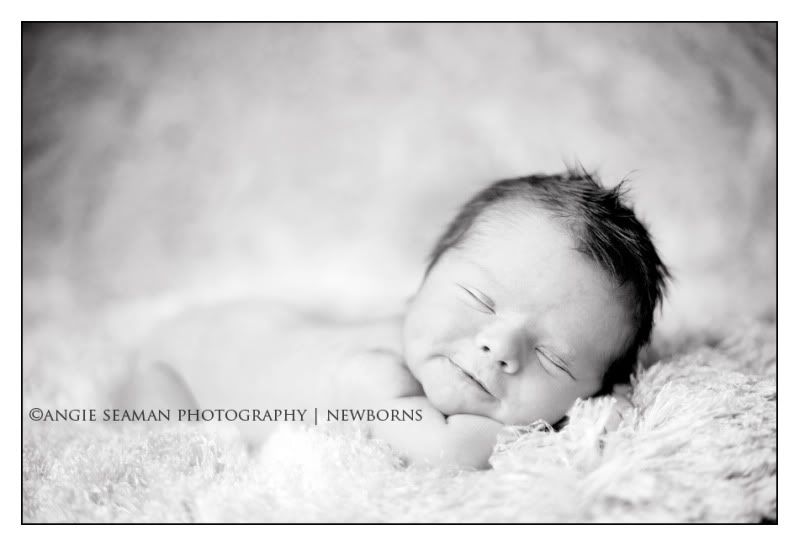 Did you know that if you're expecting and wanting newborn images of your precious soon to be new arrival, you should book your session with your photographer (a.k.a...ME) at around your 30-35 week mark. We want a good enough lead time to assure you a spot on our appointment book and the earlier we know that you have a new baby due soon, the better. Thirty weeks is typically around the perfect time to give us a call with your due date and details.
Once your new little one arrives, I like to make sure we get the shoot in within the first week to fourteen days of their life. The newer the newborn, the better the shoot usually goes. So...if you want to swing by and do the shoot on your way home from the hospital, we're totally down with that. LOL! A very new baby is a sleepy baby which in turn makes for a great newborn session.
Email me today at Angie@AngieSeamanPhotography.com to schedule your newborn session. I promise that we'll capture some of the most memorable and most incredible images of your new lil' little.
xoxo, Angie