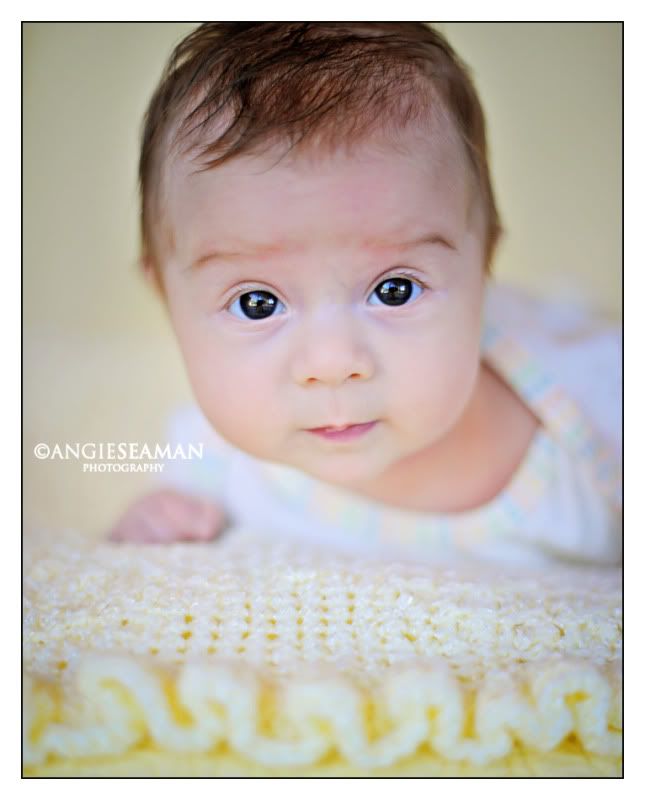 What a doll baby this one was. She was a few weeks older than a newborn technically is but boy did she pack a punch in the cuteness department.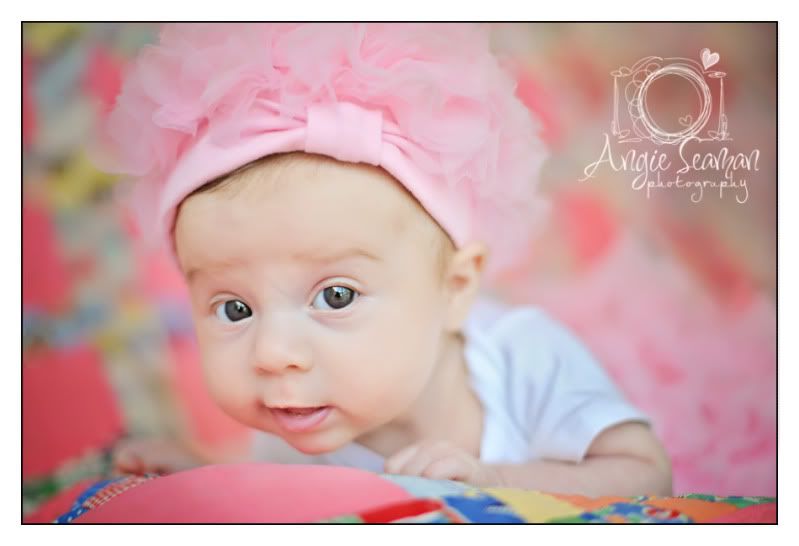 Need I say anymore?
The yellow blanket in the top image was something her Mama brought with her. It was a family heirloom that even her Mommy was photographed with as a baby. The patterned pink quilt in the image above is a 1920's vintage quilt that I found at an antique store. I had been dying to use it in a newborn shoot. I paired it with my ruffly prop hat and her ruffly tutu that her Mom came with and it all went together just perfectly. I love the punches of color. So adorable!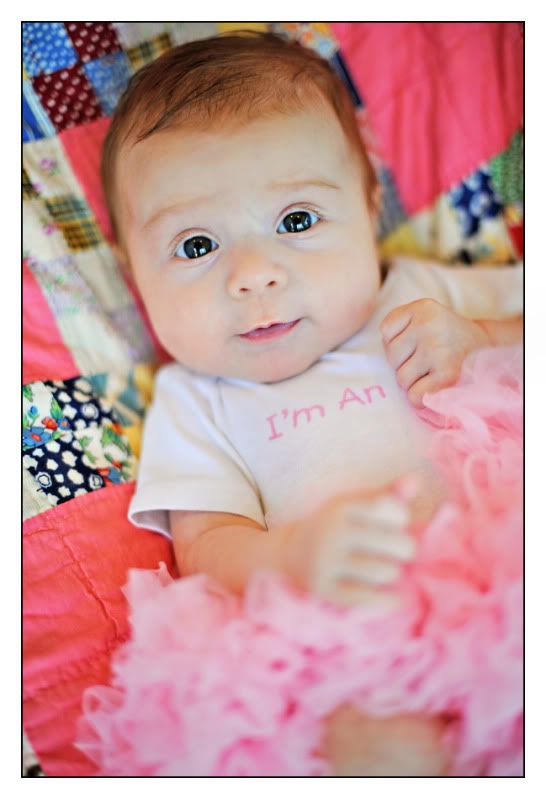 The sweater she was wearing here was a family heirloom as well...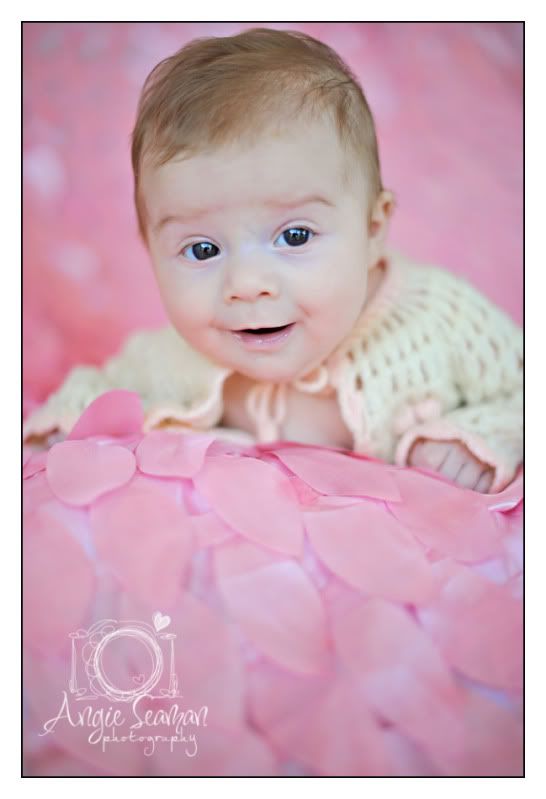 She really ROCKED the cuteness scale. Beautiful would be an understatement. Being a newborn, baby, & children's photographer has its perks. Meeting this little girl and her Mama were one of them. :)
Much love, Angie