I'm so very behind on blogging sessions from my trip back home to Indiana this summer. Therefore, I'm going to take a slight detour and update the blog with some of those sessions in the next couple of weeks. First up, the "P" kiddo's. These kids were so fun. Their parents were equally as fun. I actually went to high school with their Mom and Dad so it was great to see the two of them after so many years. We won't discuss just how many years that has been. LOL! Geez...I'm getting old. :)
Anyway, back to the cool kiddo's.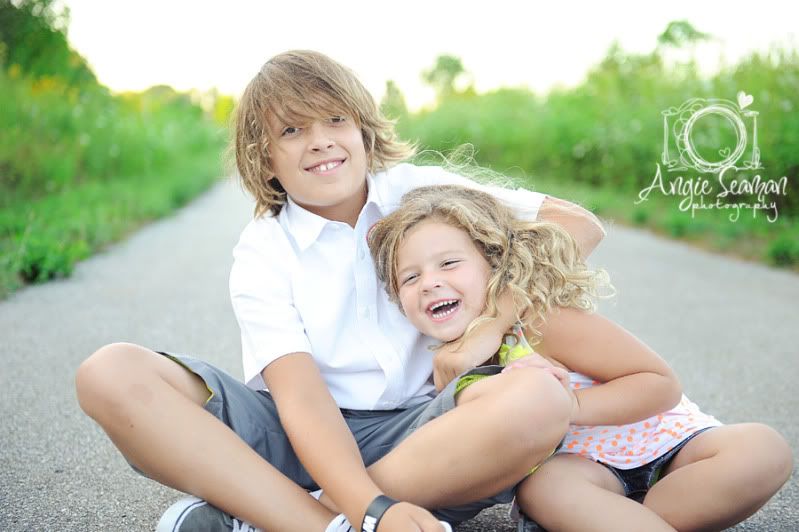 This brother tried to act like he didn't adore his sister but these images prove otherwise. This is why I love photography...because of shots like these...frozen in time...
These two had me cracking up the whole time we were together. Such troopers. We had beautiful Indiana light and gorgeous Indiana skies during the session. I won't talk about the 100 degree heat that night though. BLAH!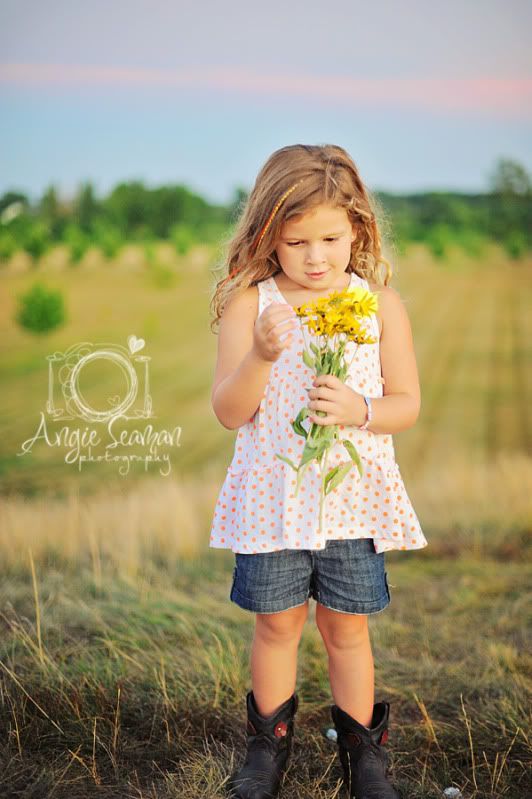 Can you get any cuter than this??? I think not.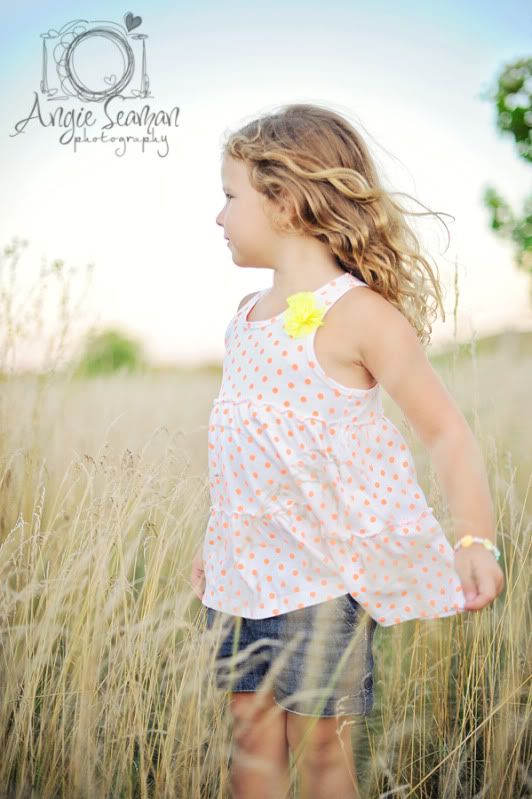 The shoot was mainly meant for little Chloe here but after we finished with her, we just had to add her brother in for some of the fun too. When I say fun...I mean fun. Here is an out-take example...
By the end of the shoot, the two of them were back to confirming just how great brothers and sisters are...
Thank you two awesome siblings for letting me document how much you really do "adore" each other. Again...I love my job!!!
Happy Wednesday. Hugs, Angie