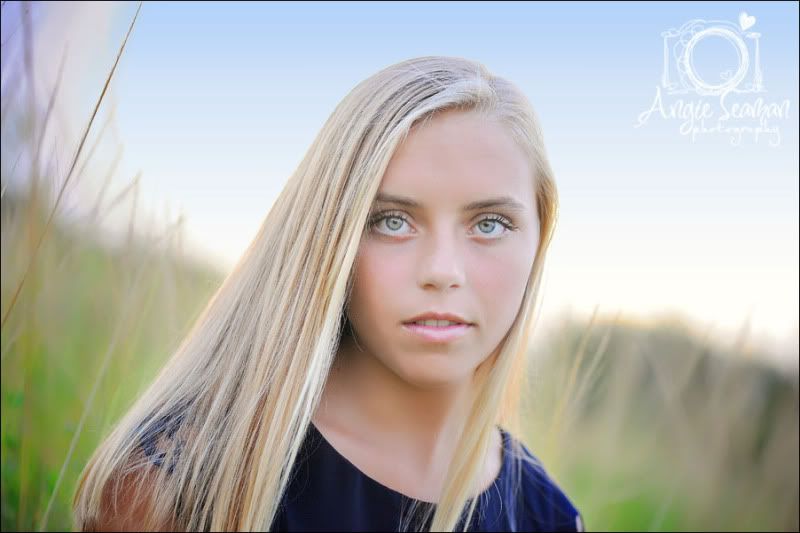 One of my favorite type clients to shoot are high school kids. They are old enough to understand what to do when I direct them and they do it well. They also typically enjoy having their photo taken which makes my job all that much more fun. I recently had the opportunity to work with the beautiful "Caroline." She is such a gorgeous girl and has such a sweet spirit about her. Not only have I come to adore her but also her but also her beautiful mother as well. On the night of her shoot, the rains were trying to wipe us out here in Southwest Florida. However, we won. The rain Gods let up and we met up as planned for her shoot.
We started out by taking some images up front in the clubhouse area of my neighborhood. I love the environment up there and it proved to be perfect for the look I was after with Caroline.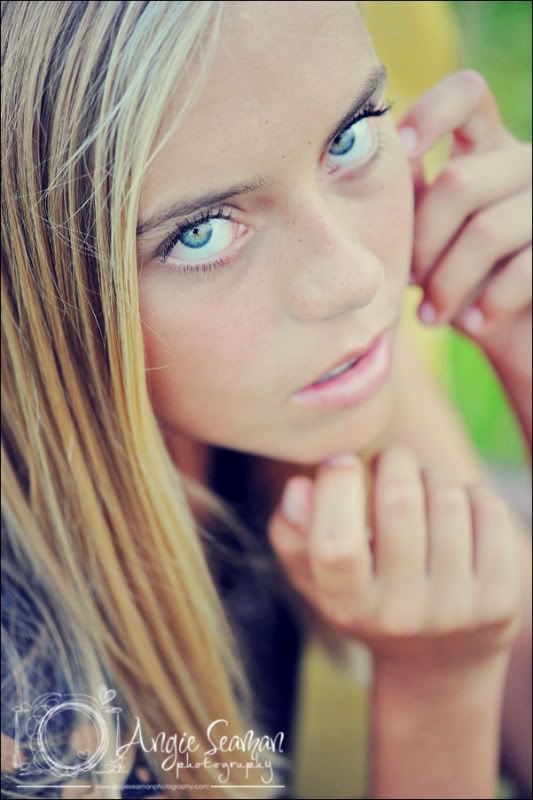 After that, I drove them down to a field around the corner from my house that worked out perfectly for the 2nd half of her shoot. Although the field was muddy at this point due to the storm, Caroline took it like a trooper and trapsed thru that wet field like a pro.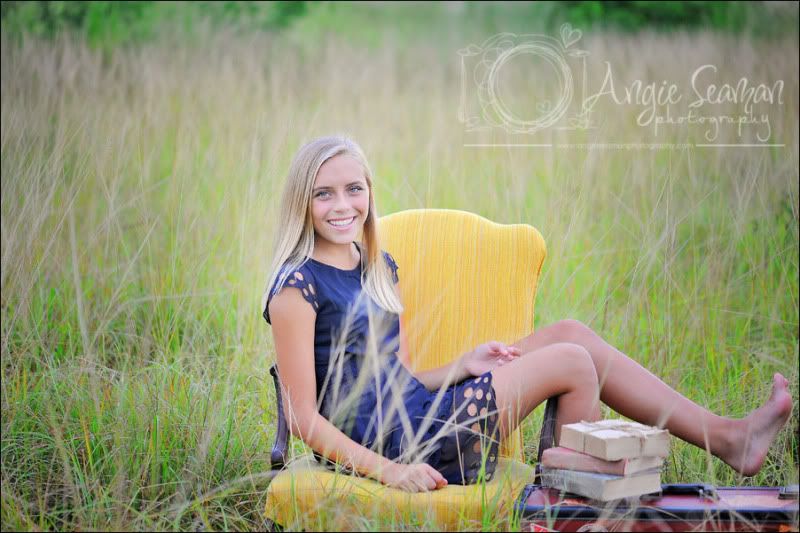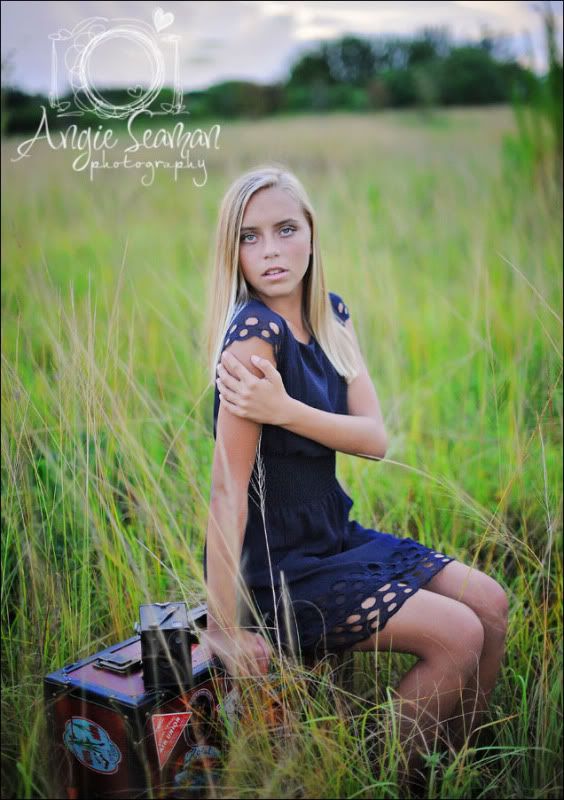 In the end, the only thing that put an ever lasting damper on the shoot was my first run-in with the Florida fire ants. Yeap, they got me - and they got me good. As I crawled around down in that field, they apparently got up into my clothes, my rain boots, etc. and in true to fire ant form...left me miserable for a week following that escapade. When you have a shoot as gorgeous as this one though and a client as stunning as Caroline, even the fire ant incident is worth it. It all comes with the job, eh? Better than a Florida gator or snake in the field with us. Right? LOL!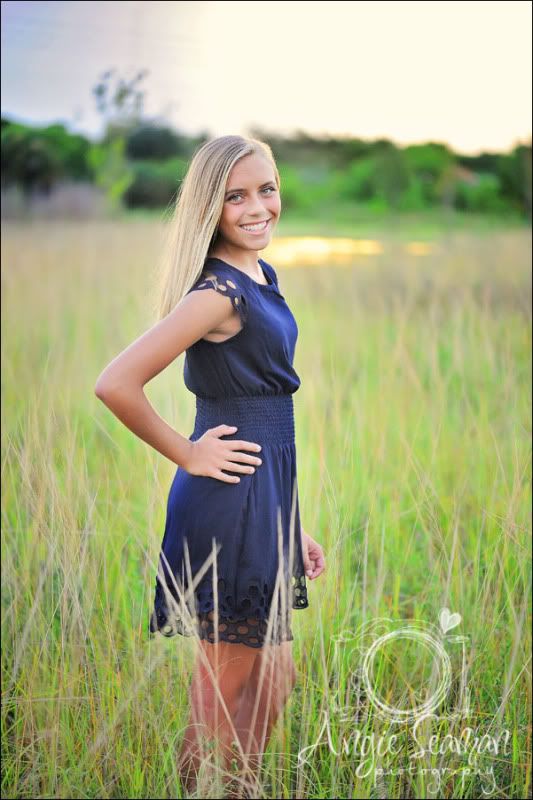 Thank you for allowing me the opportunity to work with you Caroline. I'm honored to have done this shoot for you. :) Enjoy, Angie