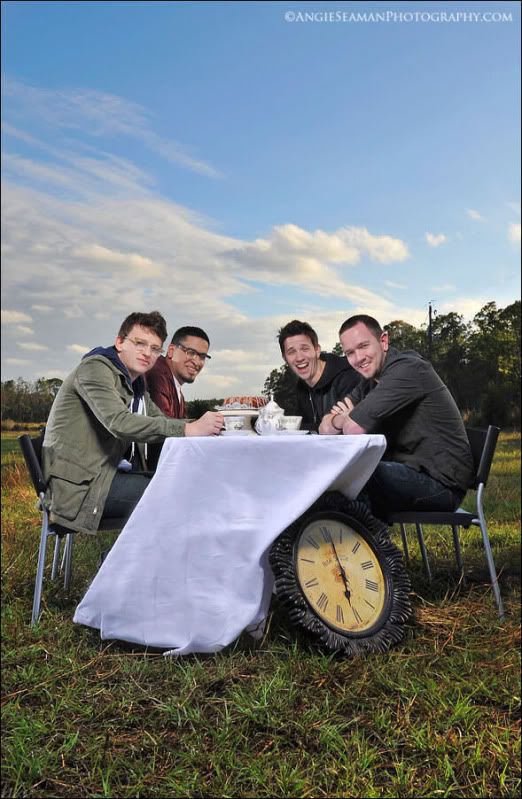 Per the words of my friend Megan..."This was a band shoot with four awesome guys and one clever concept. This endeavor was a true collaboration and lots of fun. Band member Josh, came up with the idea/look of having tea in a field." Not your usual thought when you think of a band image but it turned out great. These are a couple of out-take images from the shoot.
I have to admit that I was a bit concerned when the band requested a table in a field and tea time. LOL! I was scared to death on how it would turn out. In the end, their idea and their props helped make this shoot a real blast. I'm honored to have been able to work with them. If you live in the SWFL area, be sure to check out "For a Season." They play reside in the Ft. Myers area and play in and around the Southwest Florida area.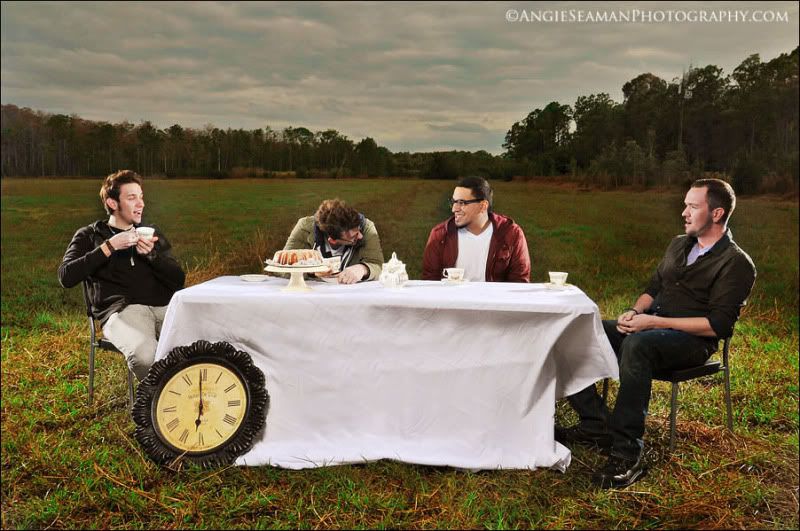 My days and weekends in the coming months are filling up exceptionally fast. After having been away on maternity leave and now back taking appointments again, my calendar looks like a war zone. I'm so very thankful for the business and all of your word of mouth referrals. It means the world to me.
Should you have a photography need, don't hesitate to let me know. I'd love to work with you.
Much love, Angie