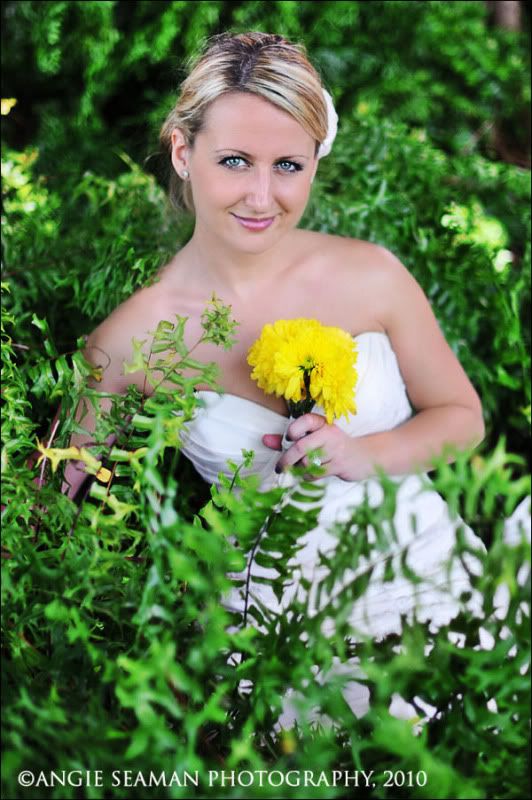 Meet Mrs. M. Love her! I know "M" from the photography group we both belong to and on this occasion, I got to shoot her in her wedding gown shortly after her wedding to her beau in Romania. "M" is from Romania and she is such a sweetheart. As you can see, she is also a true beauty to boot.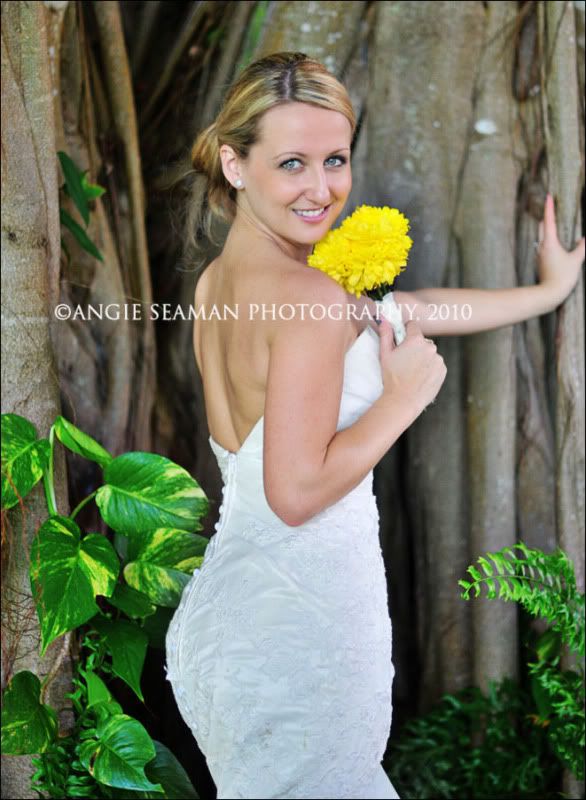 I'd kill for those blue eyes of hers. Soooooo not fair!!!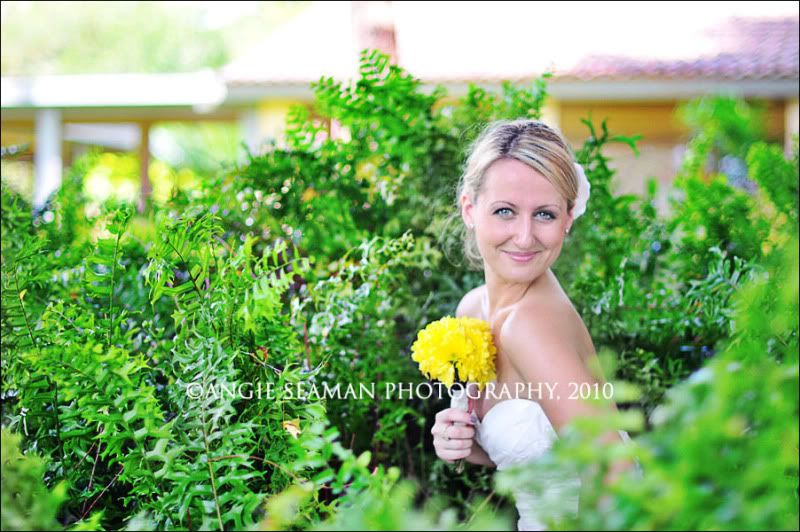 This old banyan tree made for a fantastic back drop on this day. What character this ol' tree has. "M" only enhanced its beauty.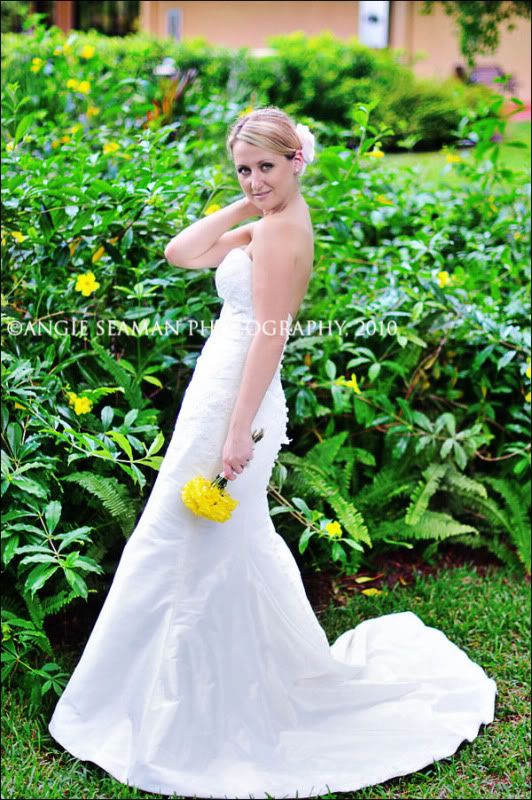 "M's" dress fits her perfectly. It is stunning on her! Of course I don't have to tell you guys that though. You can see it here for yourself.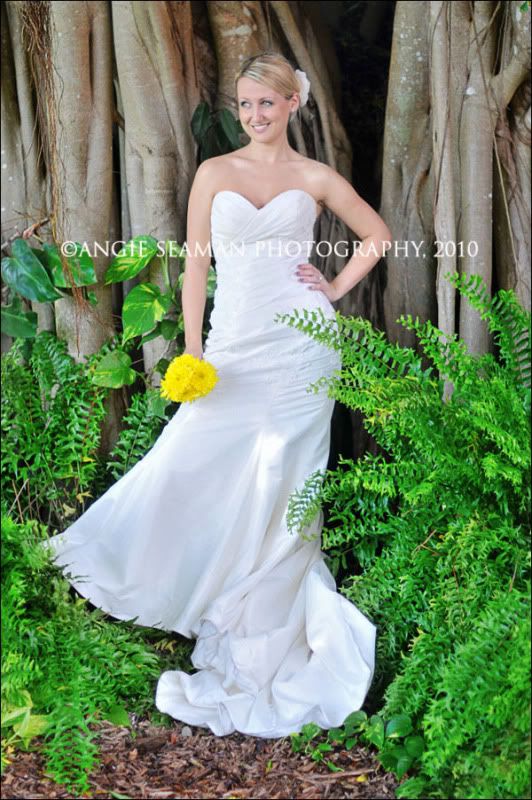 This last shot below was a candid moment that I captured. Love her smile here and again - her eyes. So fun. So beautiful.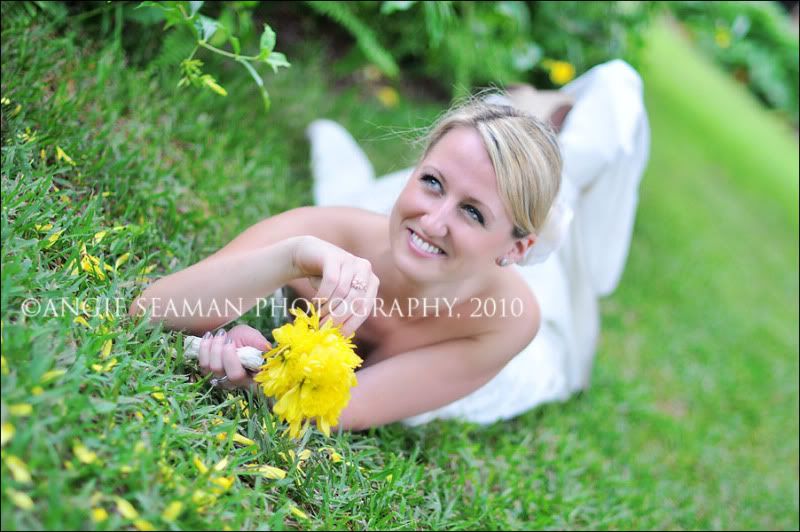 Thank you "M" for allowing me to photograph you on this day. I had an absolute ball with ya as did everyone else. CONGRATS again on your recent nuptials.
Blessings, Angie