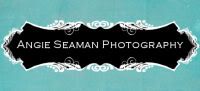 Just wanted to pop on and remind everyone that the next Angie Seaman online beginner photography class starts March 1st. I just finished up a class with some impressive and wonderful students this week and I'm once again blessed beyond belief for the opportunity to have worked with each of them and am now blessed by their friendships. Teaching these classes has been an amazing experience for me and one that I love more and more with every class that starts and finishes. Not only am I teaching them but they are teaching me as well. With each session, I learn more and more about photography because I have incredibly passionate beginners who challenge me to increase my knowledge on the subject. I can't thank them enough for that. Here are what a few of the students from this most recent class had to say about their experience in the "Angie Seaman Photography course...
"I came into this class a true beginner. I never read the manual for my Camera because I was so excited to start taking pictures of my newborn. I really only knew how to shoot in basic auto mode and I was pretty content with my pictures, but wanted them to be better and wanted myself to be better. I truly believe I was meant to take this class because I randomly stumbled across Angie's blog and saw the class info and thought I better sign up immediately! I have learned a ton in this class! Angie is such an amazing teacher and I love being taught by someone who is passionate about the subject they are teaching. You can tell Angie is so passionate about photography and it was really great to learn from her. She was there to answer any and all questions throughout the day and night (for us west coasters). I would take a class from Angie again in a heartbeat and feel so blessed that I was able to learn from her. If you are looking for someone who genuinely cares about your success in learning more about your camera and photography, this class is for you! Thank you so much Angie for everything and I look forward to taking another class from you again soon! Sorry if this is really long, I could have even said more! Ha ha! Thanks for everything!" ~Ashley from San Marcos, California
"I came into this class probably knowing a bit more than the average beginner which made me a bit skeptical to sign up at first. Thankfully I did though! Despite me having owned my DSLR for about 2 years prior, I still simply didn't have the knowledge or the confidence needed to use it to its full potential. I was pleasantly surprised as I started reading into the week's lessons and realized I had been clueless about so many things; things that make all the difference in a great photo. I gained such amazing insight through Angie's class and no longer 'fear' all those letters on my camera's dial! With her class under my belt so to speak I am ready to pull forward and keep learning. (Hint: hoping you'll offer a 'next level up' class soon!)" ~Deanna from Annandale, Minnesota
"I met Angie at a photography workshop and fell in love with her personality and her photography skills, she definitely knows what she is doing! I was thrilled to receive this class as a Christmas present as I have wanted to learn from Angie ever since I met her. Her class answered so many of the questions that I have had about my camera! I was scared to shoot in anything other than automatic (auto mode). I've had my camera for 3 years and I've paid a lot of money for workshops that were way over my head claiming that they were for "beginners". Angie's class was just what I needed. I feel so much more confident in using my "whole" camera instead of just a few buttons. This class was a bargain!! Angie's knowledge is priceless!!! She is a great teacher! I would recommend this class to everyone I know! I'm sad to see the class end!" ~Leslie from Pinckney, Michigan
____________________________________________________
If you are ready for a basic, beginner, photography class...go
HERE
to sign up. Should you have any questions, please feel free to email me at
Angie@AngieSeamanPhotography.com
. All of the classes in the past have sold out. Don't wait...seats are filling up daily. We'd love to have you join us for this March 1st session. (Session runs for 4 weeks)
Blessings, Angie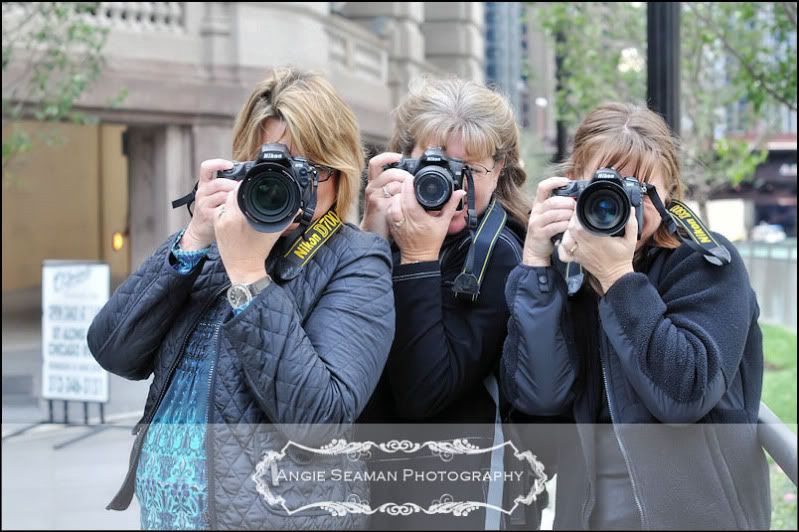 PS...For those of you interested in the weekend photography workshop I'm offering for beginners this September, feel free to go
HERE
for more details. I've decided to offer a payment option for those interested in signing up now. I had many requests for split payments so I decided to set that up for those who wish to use that option. If you are one of those individuals, please contact me at the email address above for details. We'll be teaching by the beach here in Naples, Florida and learning photography under the palms. It's the first ever "We shoot people" tour hosted by Angie Seaman Photography. Along with a weekend get-a-way of fun and photography in the sun, you'll also be given a fun swag bag to boot. I've called in the troops and contacted some awesome sponsors for the event who will be providing some of the incredibly fun and all things photography goodies inside those swag bags. Good times~good times!