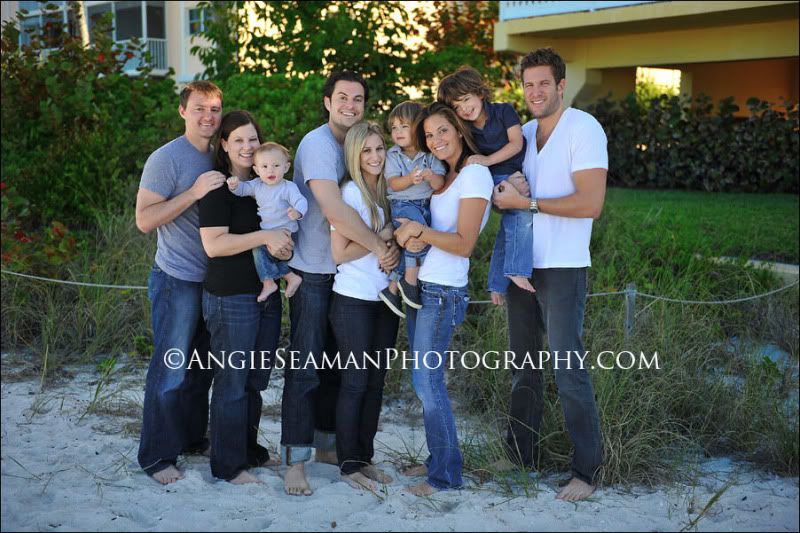 If there is one thing that intimidates me as a photographer, it's groups. Groups of people for a session. Beings that I live in a tourist area where the beach is the location of choice for photography backdrops, I end up with "groups." Many times, just like the family shown here, you get calls from a large family wanting images which include their mom, dad, brothers, sisters, grandparents, etc. When I get those calls, my body starts to shiver and shake with not only excitement but also intimidation. Shooting groups of people, especially with children involved, is tough. Very hard to say the least. Everyone has to be looking your way at the exact same time and you have to get all eyes open at the exact same time. Add the harsh sunlight coming in over the gulf waters on the beach and you've got your mind made up before you ever arrive to do the job that it could be a potential disaster waiting to happen.
Thankfully though, once again, I didn't allow my negative thoughts to win and instead...this particular shoot turned out to be a blast. Que Allyson and her family. She wanted images taken of her and her siblings as well as their children for their parents. Their family ROCKED! All of them. They knew exactly what they wanted, how they wanted it, and didn't mess around when we were attempting to achieve it. Allyson knew when to quit, when to push on with the kids, and when to call it a day. I absolutely loved working with her and the rest of her clan. Not only was this family gorgeous but everyone was a ton of fun too.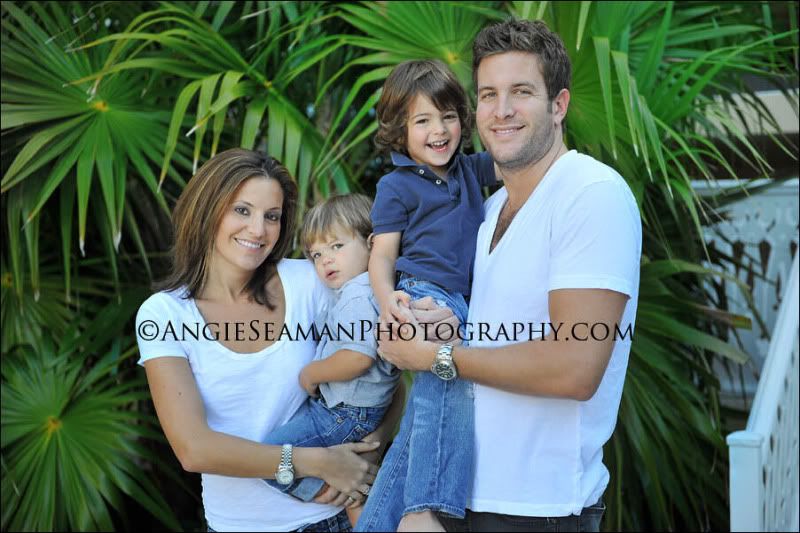 Allyson's family is from Miami but they were in town in Naples for this session. Her two boys look like something straight out of a Gap ad. And her sisters little one was too cute for words. What a happy baby - full of smiles.
The above shot was a candid, spur of the moment shot, between a Mother and her son. LOVED IT!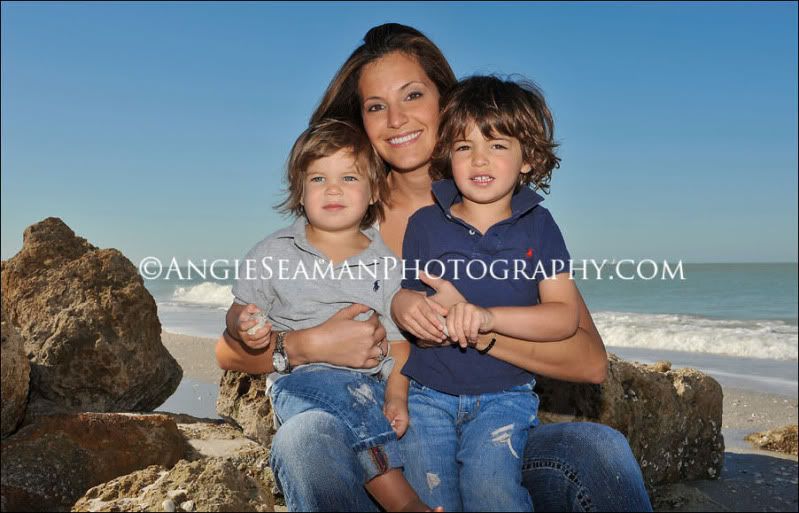 Above Allyson is with both of her boys. Such little studs! :)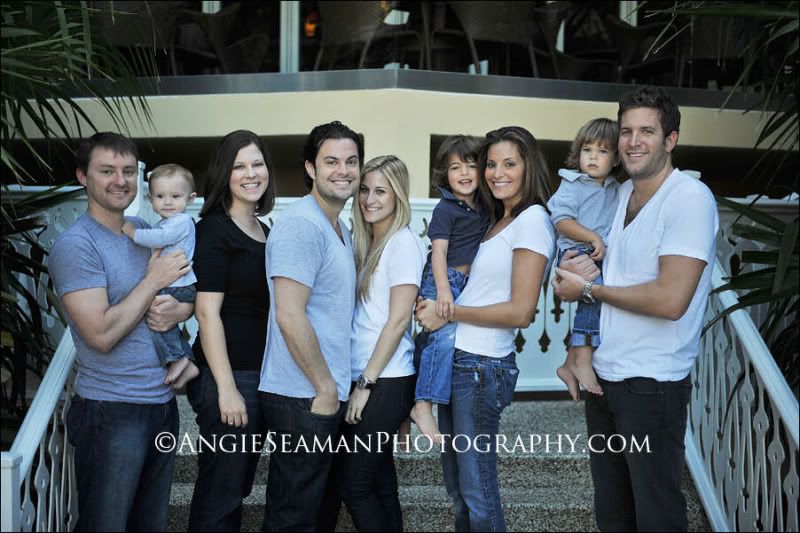 The entire family was gorgeous. I couldn't have taken a bad image of them had I tried.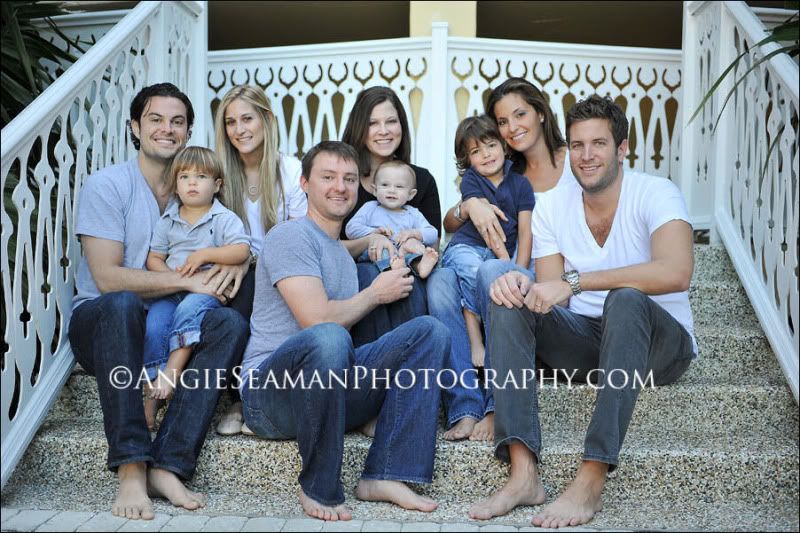 This last shot shown below was one where their entire family was trying to get Allyson's one little guy to smile. I love how relaxed yet energetic they all are here. It's probably one of my favorite shots of their session. Very candid and very real. Family is a gift and this family is truly blessed.
A huge thanks to Allyson and her family for the opportunity to work with them. I had a ball with you guys. :)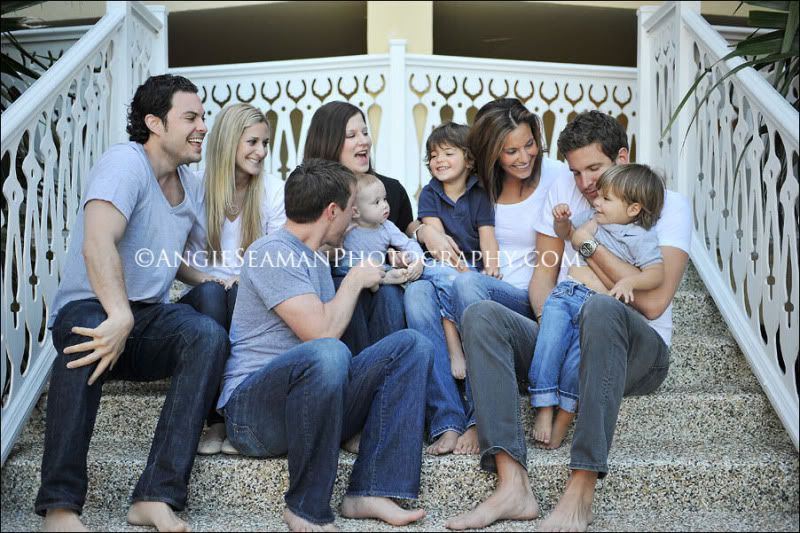 Blessings, Angie