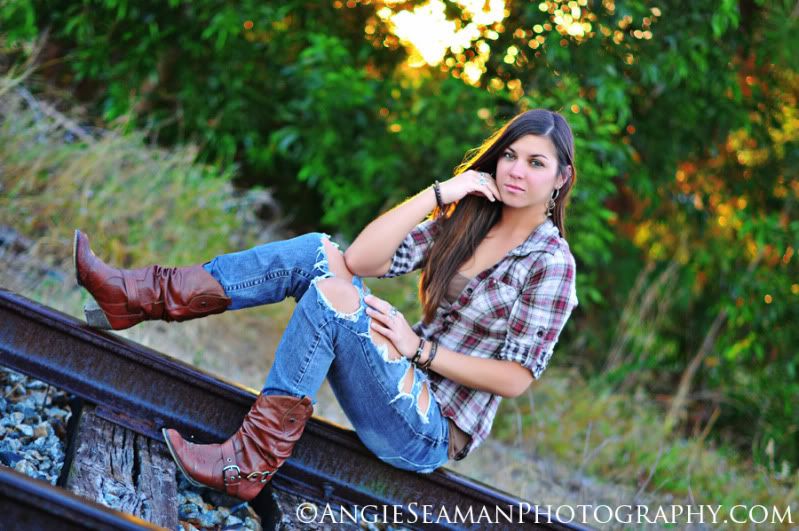 Of course I had a ton of shoots right before leaving on maternity leave last week. And now that I'm "officially" on leave, I've had a massive amount of calls from clients wanting to book sessions before the end of the year. It kills me to have to delay sessions for people due to my current state of being 9 months pregnant with a c-section scheduled in just 36 more hours. I feel so out of commission and it drives me crazy not being able to control all of that. I love my clients and I want to work them in as much as possible. However, I've hit that spot where it isn't an option for at least the next 3-4 weeks. Grrrr! The good news is though, in return for my hands being so tied with business, I'm fixing to get a newborn placed within them that will help keep my mind off the business I'm stalling. :) What a gift! I'll take that exchange any day.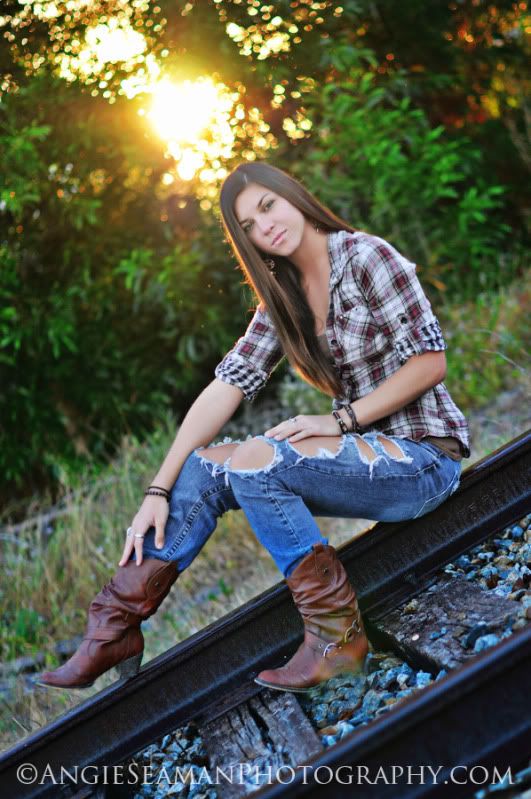 I had the honor of photographing Courtney a week or two ago and thoroughly enjoyed my shoot with her. We did a bright and early sunrise session at 6:45am and the lighting couldn't have been anymore gorgeous at that moment.
It about killed us to get out of bed and start that early but boy was it ever worth it in the end. Amazing isn't a strong enough word for the gorgeous sun rays that beamed down at that hour.
I love the above shot. I love it soooo much that I've decided after I have this baby, I'm cutting up a cute pair of jeans and working some magic on them as Courtney had on her own. LOVE LOVE LOVE! Her jeans were to die for.
During the session, we ironically stumbled upon some very cool backdrop items for that gave her images a grunged up feel. I was in heaven. Bring on the beat up lockers, the trash, the old broken down chair, etc. It really added that much more character to the location. So fun!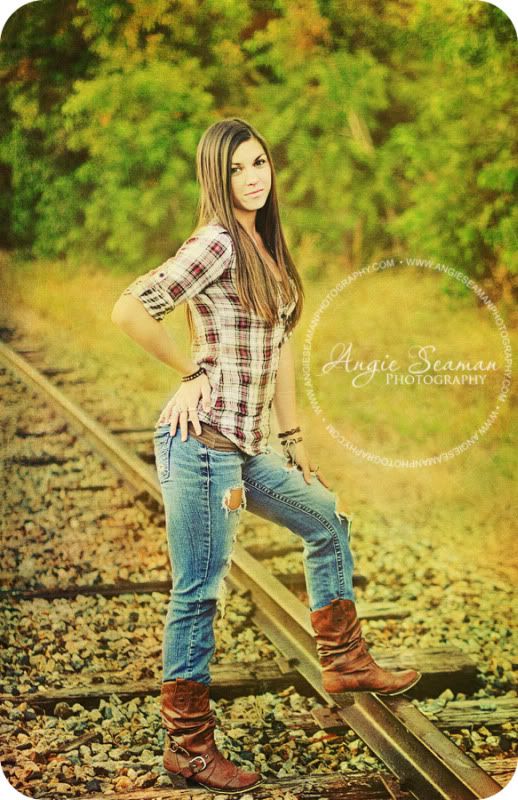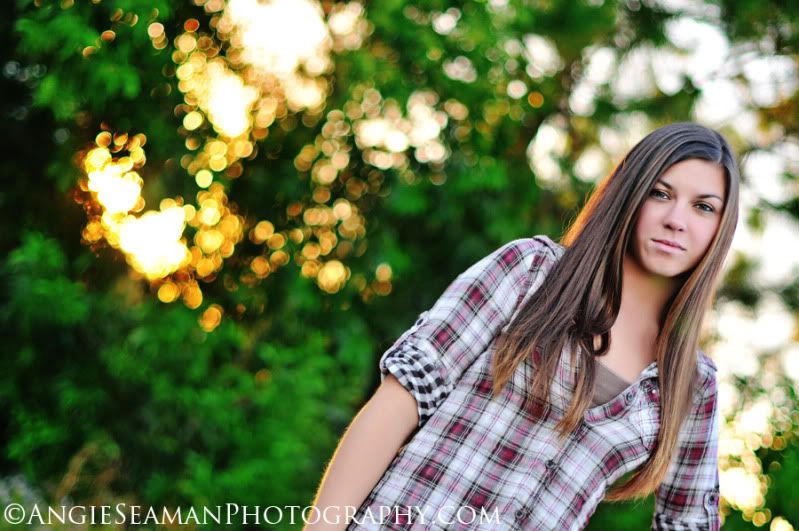 Again, the early morning sunshine/rays ROCKED our socks off.
Thank you for allowing me the opportunity to work with you Courtney. I had a blast. Can't wait to do it again sometime.
...Angie