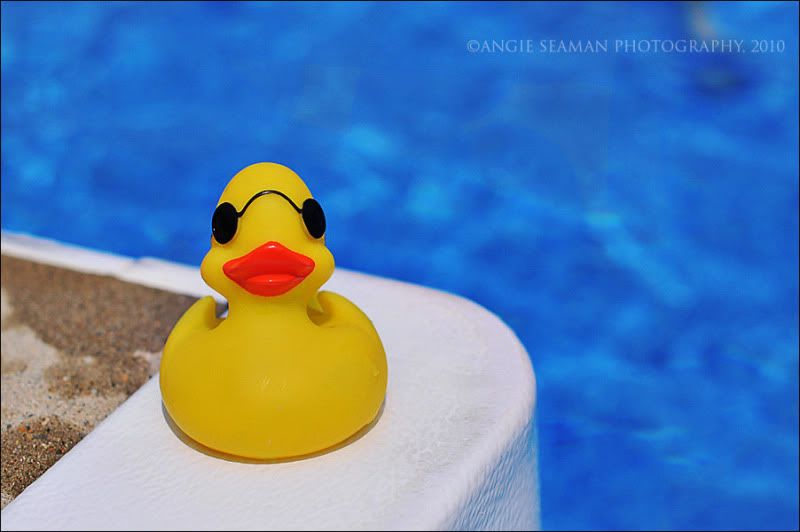 As most of you know...we are back in Indiana enjoying two weeks of visiting with friends and family before heading back to Naples. We are doing a little bit more of this today. Chillin' by the pool - in the wide open sunshine - like ducks wading in water. The rafts are out in full force. The sun tan oil is lathered on nice and thick and my Step-Mom's homemade chicken salad has filled the tummies quite nicely. Baby Seaman is the newest lover of Cathy's mad skillz' in the kitchen. Oh yes, my tummy is happy this week. I'm sure my OB won't be though when I step back on her scales come next Monday. I'm quite positive that I'm in for the lashing of my life. :)
My Dad just came home from his office to grab a quick sandwich for lunch but is now headed back into work. It's just the kids and I again. Lucky for us, Dad and Cathy will have the next four days off from work. Although the kids will be with their other Grandma tomorrow evening and I will be with my girlfriends for a much needed and anticipated sleepover until Sunday afternoon, we'll meet back up with my Dad and Cath on Sunday evening so that we can enjoy their days off with them. I hate that they miss work on the account of us but I have to admit that I'm so appreciative that I have parents who care enough to want to spend every little waking second with us that they can. Brennen will be taking off this evening to go camping into tomorrow but Kenidi and I will be hangin' with my Dad and Cath until we all head off our separate ways tomorrow evening. I love the down time and the no-stress, no drama, life when I'm home with them. You can cast all your worries away into the brilliant blue waters of the pool and just float carelessly away on bright, yellow, sunny colored noodles all day.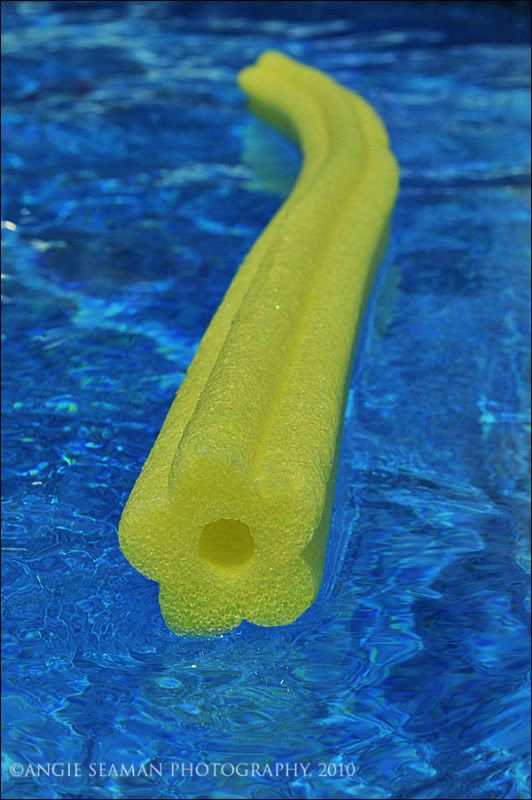 Real life? No. But for the moment...I'm sooooo pretending that it is. In three weeks, my kids go back to school and reality hits hard again. You better bet your heiney that I'm relishing in this vacation time with my family until the day to day routines of middle school and 2nd grade set in again. Early mornings wardrobe fights, school bus pick ups at the crack of dawn, homework, sporting events in the heat, etc. are all floating on the bottom of my Dad's pool right now.
Drowning.
I have no intentions of trying to save those tiresome events either.
A HUGE thanks to all of you who've made this trip so grand thus far. You each know who you are. I'm so thankful for such incredibly awesome people in my life.
Lots of hugs from Hoosierland...Angie