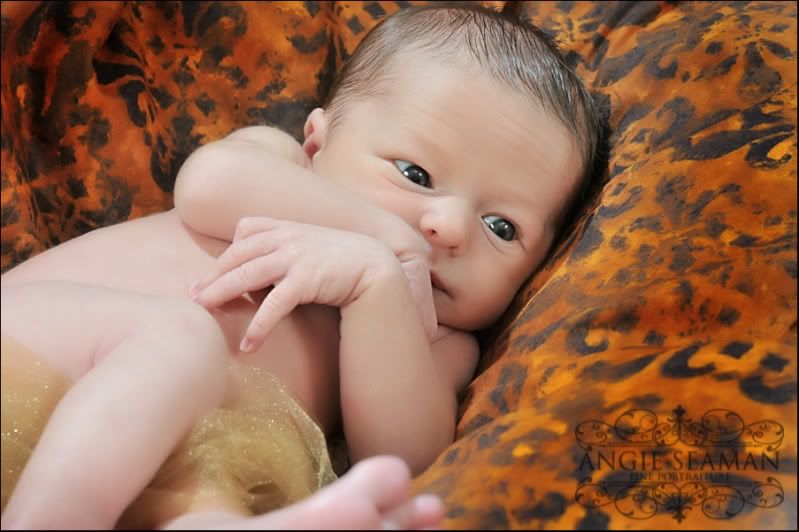 I had another newborn shoot on Sunday. This little man was only 9 days old and was so very tiny. If I didn't have baby fever, I definitely do now. :) It's a good thing my 3rd little one will be arriving soon. Four and a half more months seems like a long way off though. I'm so very impatient. Little "G" man was perfect for this shoot. Another wonderful newborn who behaved perfectly during the session.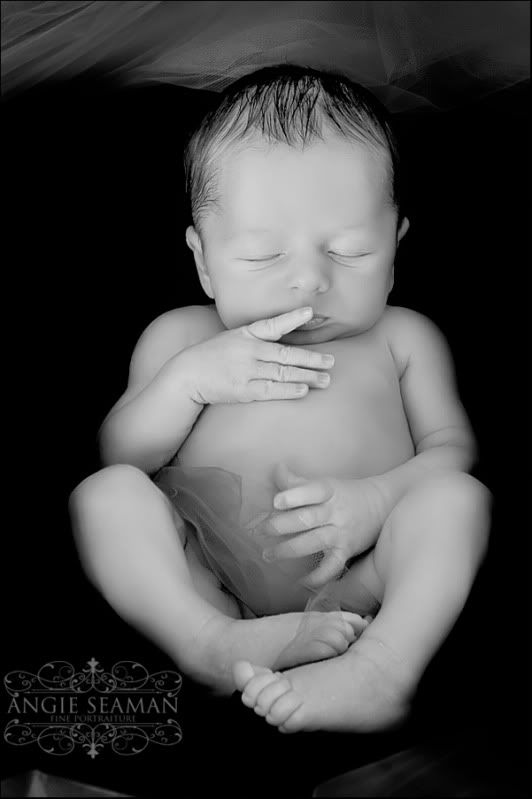 "G" man was awake during 90% of the session even though we prefer newborns to be asleep during their shoots. However, with these eyes...why not be awake???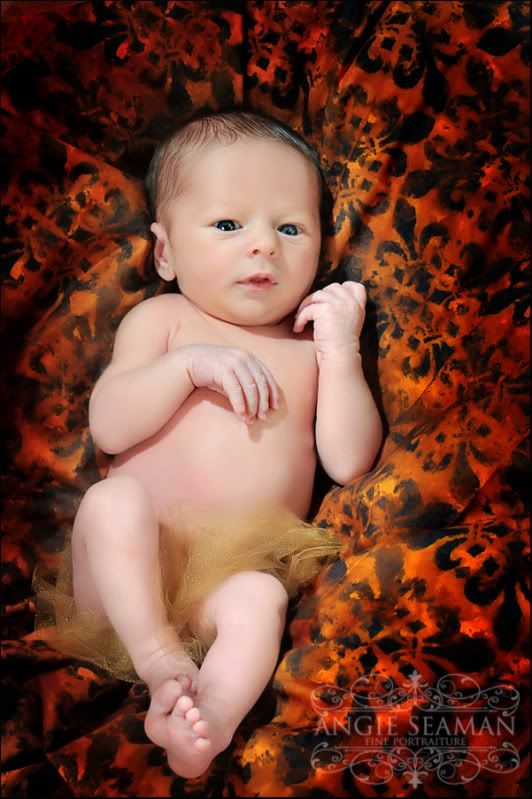 This last sneak peek image just had me cracking up when I went thru all of the shots. Therefore, I just had to share it. What a great little half pucker expression. :)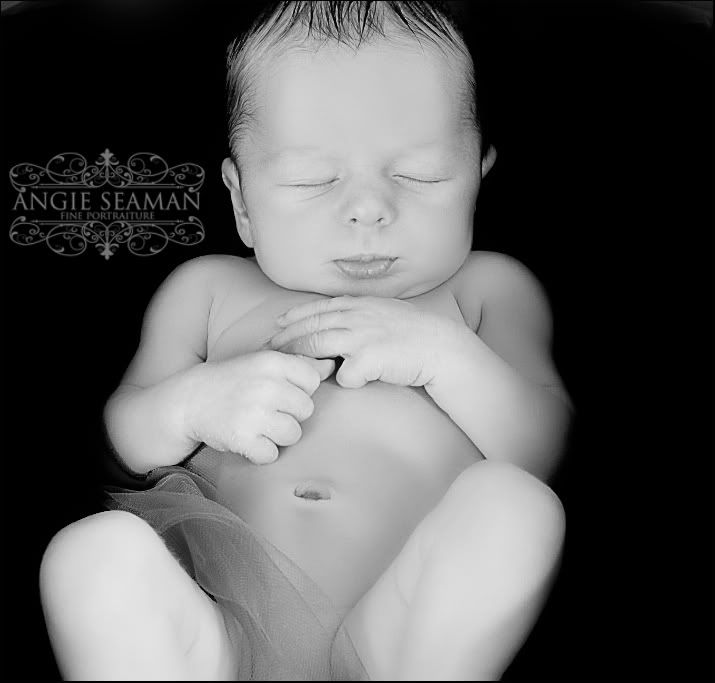 Thank you to little "G" man for a great session as well as to his Mommy for allowing me the opportunity to work with him. Such a doll!
...Angie