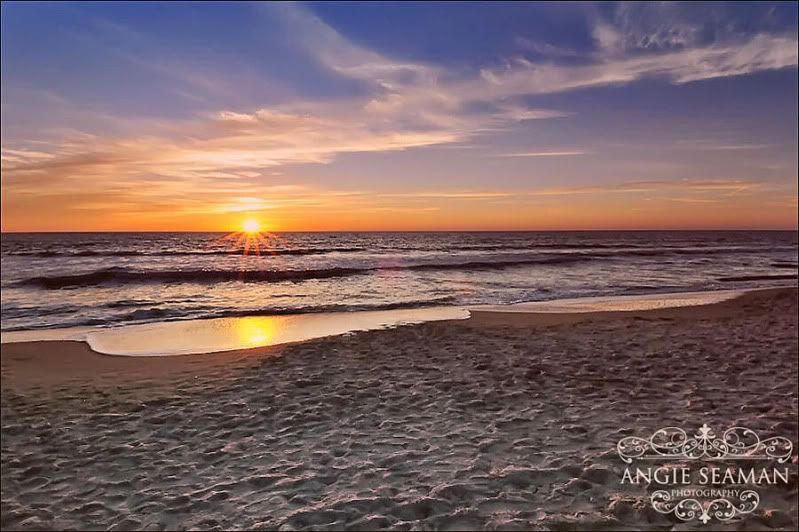 One of the best things about living in Florida is basically having the beach at your back door. For example, whenever you have a free Friday or Saturday night (or any night of the week for that matter) and you want to pack everyone up & head to the sand & seashore to witness a gorgeous sunset and let the kids frolic in the sand, you can. Thankfully our home here is just down the street from the beach. The road our development sits off of leads right straight down into the gulf of Mexico. A 5 minute drive to the beach makes everything in life that much better.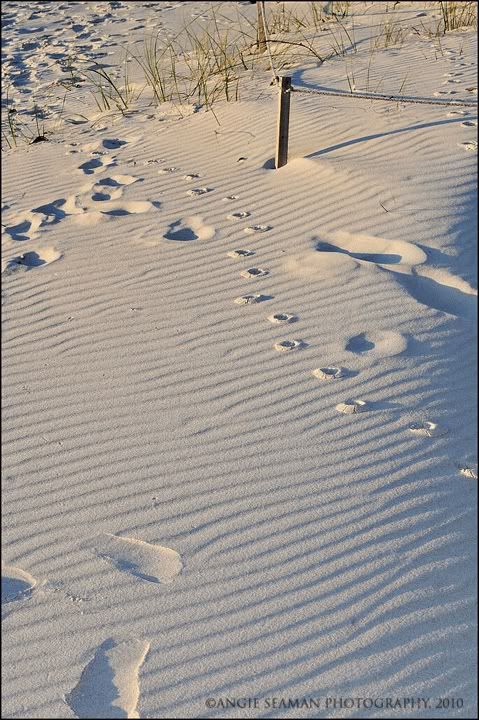 There is nothing I love more than stepping down into that sand and feeling the grit of it all between my toes. The sugaring process...ya know? The sound of the waves lapping and the smell of the sea salt in the air is almost more than my heart can handle. There is also nothing I love more than seeing my kids enjoy the beach as much or more than I do. I managed to get Brennen to stand still a few times while there Friday evening. This is now one of my new favorite images...
There is something to be said for footprints in the sand. Not just because of the famous poem either. The rushing of the waves and their ability to wash away a footstep is a perfect word picture for how important life is. How short life is. One minute it is here. The next minute it's gone.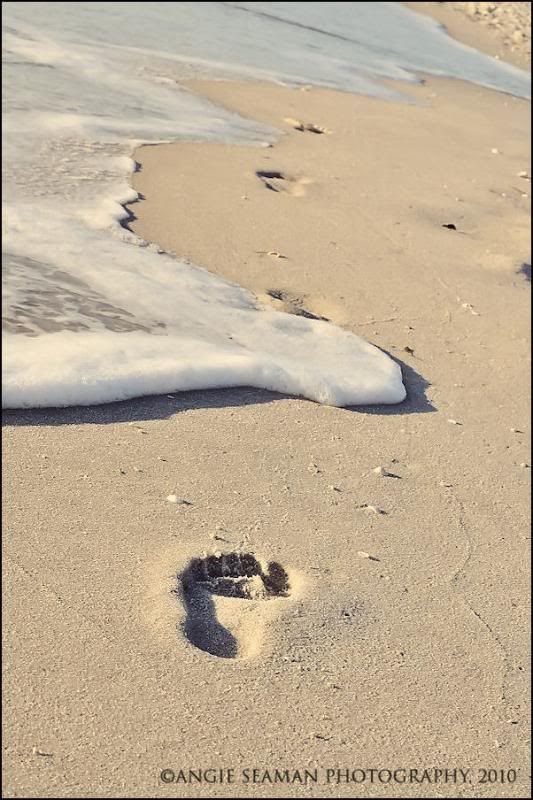 I just love photos of toes in the sand. Images of flip flops at the beach.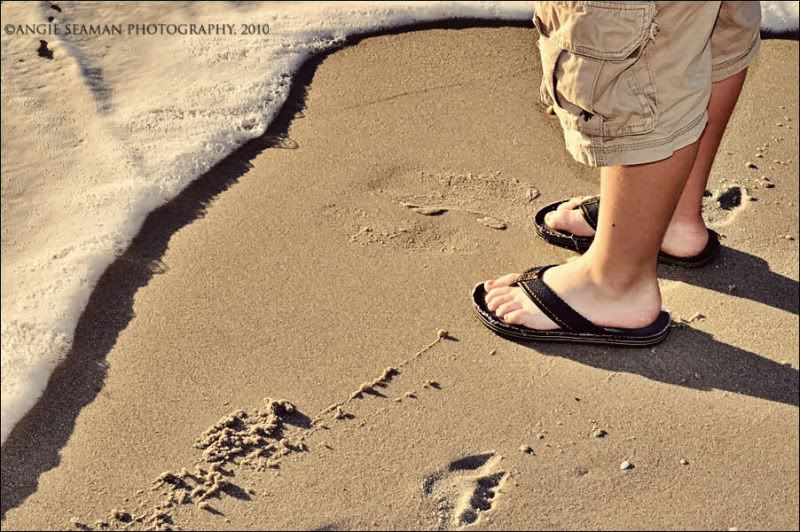 When I look at this shot below, it is hard to believe he is going to be 11 in just two more weeks. In some ways he looks so much older here - but in other ways he still resembles that little baby of mine who ran around with a chili bowl haircut for so long and who adored Blues Clues as a toddler. The years just fly by.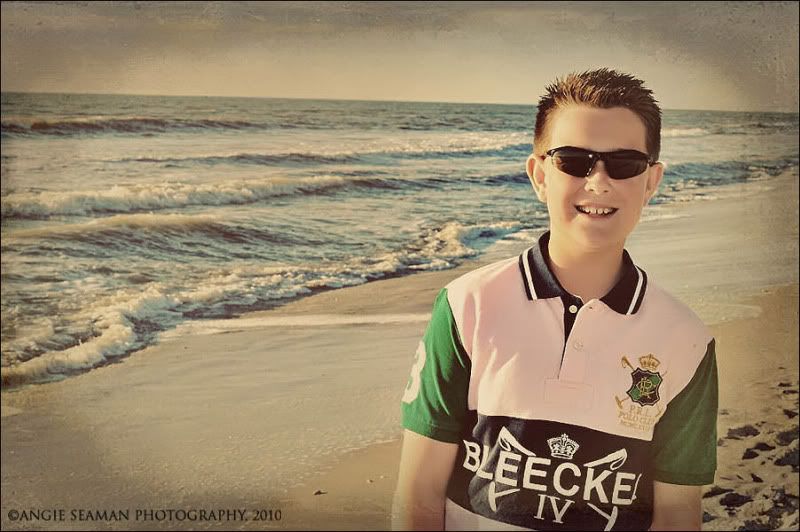 He is such a little stud-man now. Girls calling and texting. Females in his class leaving "I love you" verbage on his Valentines, etc. How quickly they grow up. It is nights spent watching the sunsets at the beach that make me so thankful for the time I do have with him. One day he'll be wanting to bring his "best girl" to the shoreline instead of his Mama. No fear...I'll be hiding out in the sea oats with my 70-300mm telephoto lens. Poor girl...she'll have no idea that his Mom mimics the Paparazzi until its too late. Ha ha! Poor Brennen...his life is forever doomed. LOL!
Hope you are all having a spectacular weekend. Even if you don't have a beach near by, go sugar your toes in the snow with your kiddo's. It will melt soon. Again, life is soooo short. Thanks for letting me share a bit of my "personal" photography with you all today. Much love, Angie
PS...Thank you to all of you who've signed up for the Angie Seaman Photography class that begins this Monday. The class has once again sold out. There is now a wait list going for the next class being offered in May. I'll announce details on that one soon. For those still interested in the workshop I'm doing here in Naples in September, there are seats available. Click
HERE
for details. It is going to be an amazing weekend!