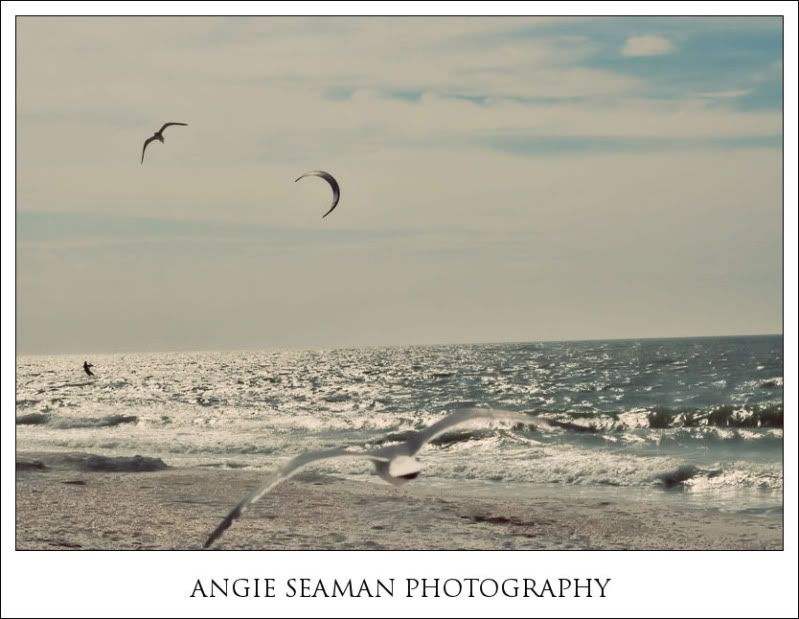 Welcome to our new home. That's right...we've moved to Naples, Florida full time. It was an emotional decision for us and very difficult to leave Indiana but we LOVE the Southwest Florida area. We've been vacationing here for 10+ years so we know the environment well. I was at the beach today enjoying some down time with my Mom and snapped the shot above. Although a bird flew right in front of my lens as I snapped it, I loved it still. The entire image is everything that I love about the beach. I'm so thankful to be here, so blessed to call the Naples area "home" now.
Should you reside in this area or should your travels ever bring you this way, look me up. I'd love to photograph your family frolicking on the beach. I am currently booking sessions for 2010. Still need Christmas cards...I'm your gal. I'd love to fill up a couple of sessions for the month of December. I shoot within the Naples, Bonita Springs, Ft. Myers, Sanibel Island, Captiva Island, Cape Coral, Marco Island, and Miami/South Beach areas. As many of you know, I specialize in family, children, maternity, and engagement portraiture but also offer commercial work and product shoots as well.
Here is to new beginnings, new chapters, and change in general. I'm looking forward to making Southwest Florida my home and in turn working with each of you to capture your memories one frame at a time.
Much love, Angie Seaman