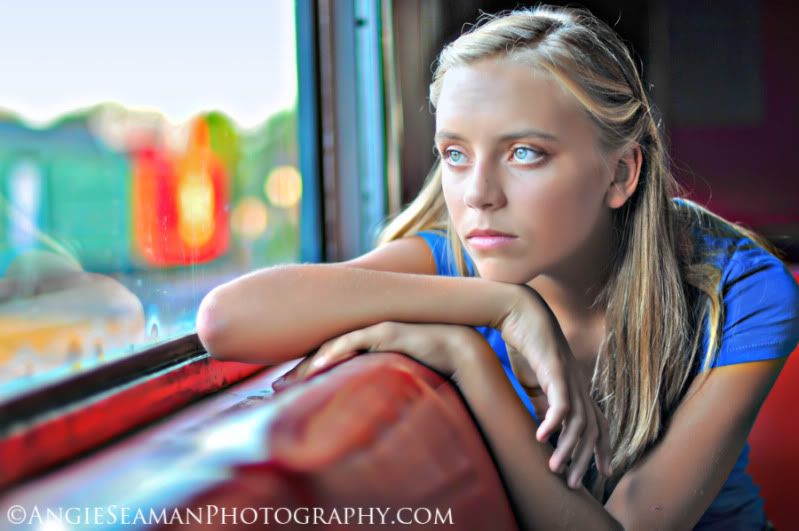 I've had the honor of photographing this beautiful girl twice now. She is not only stunning on the outside but is also a beauty on the inside. Very polite. Very well spoken. Just a true beauty all the way around.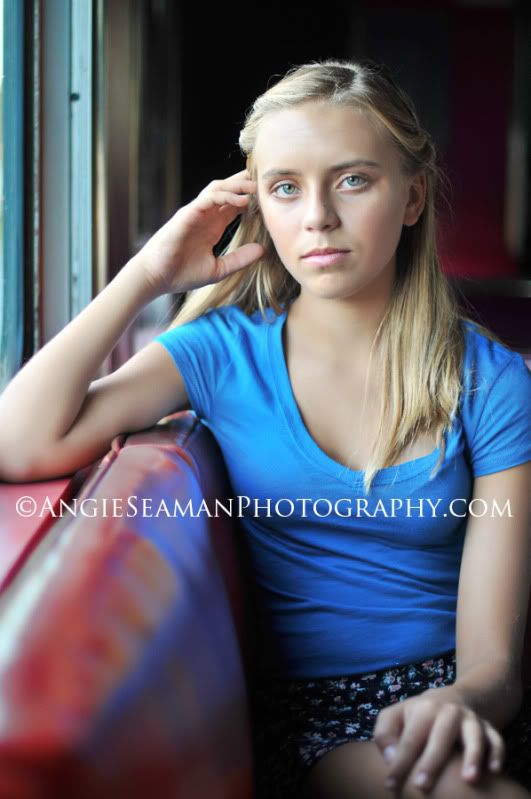 These images were taken inside an old train car. The lighting was horrific inside there so we sat by the window to catch as much natural light as we could. Who would have ever guessed that we would get the color and the lighting we did in the end? It was gorgeous. And this girl...beautimous! It was the perfect flow of yumminess!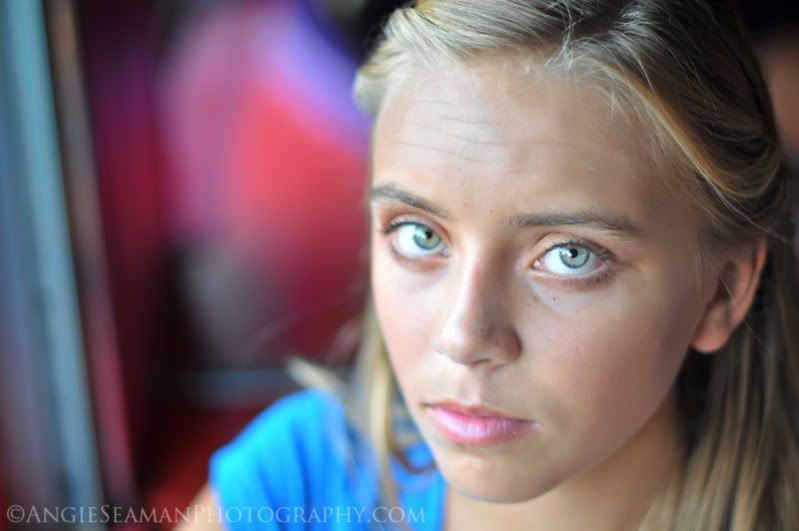 I love to focus on the eyes. The ol' cliche' that the eyes are the window to ones soul seems to always ring true. Miss C. has absolutely piercing eyes - jaw dropping gorgeous.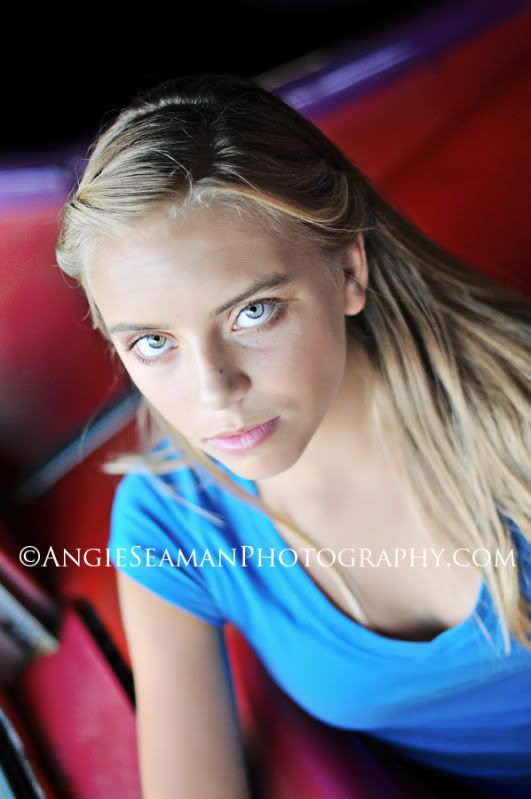 Watch out boys - heart breaker on the loose - for sure. :0)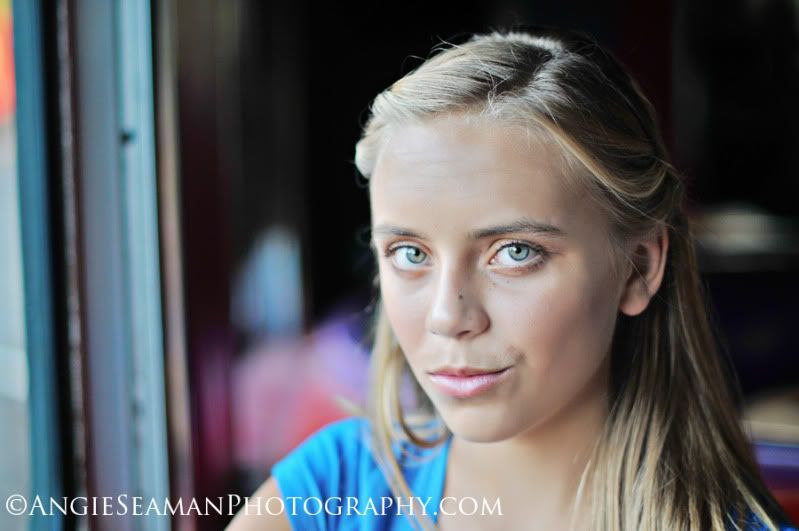 I'm blessed to have crossed paths with Miss C. and her Mom during my photography endeavors. I'm so thrilled to know them and look forward to when I can shoot with this young beauty again soon. Thank you to "C" and her Mom for everything. They are truly a great family!
Blessings, Angie