I know I said that I was going to try and keep my photography blogging separate from my
personal blogging
but sometimes it is just too tough. Sometimes you have sessions that you just "have" to share because the families or clients were so great to work with. This family beach session that I did in Bonita Springs a couple of weeks ago is no different. They were a great looking family with an adorable little boy that was such a hoot to watch on the beach. He loved the sand and the water as do all other kiddo's his age. These are just a handful of my favorites from the session...
I loved these images so much that I decided to order some sample canvases of them as well as update my business cards with a couple of them.
As you can tell, it was just another beautiful night here in sunny southwest Florida when we did the shoot. The beach was stunning as always and made for a gorgeous back drop.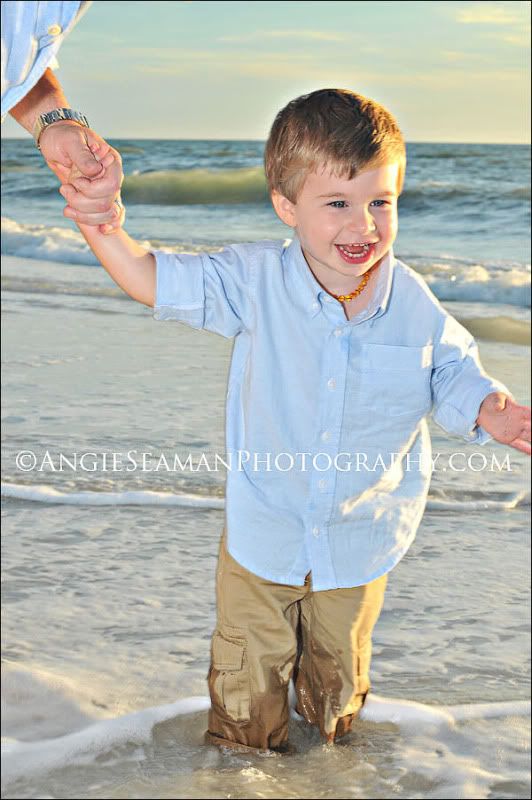 By the time I was done with the shoot, I truly looked like I had just had an accident in my pants. I had been sitting in the water and sand - right at the break in the shoreline - in order to capture these adorable smiles from this cute little boy. I wouldn't have had it any other way. He made my job so fun that night.
Mom and Dad worked well together when it came to getting these shots. What a team!
When I was going back thru my images from this particular session, Brent saw the above shot of the Dad with his little boy running toward the birds and said..."That is such a cool shot!" And again last night, Brent reiterated how much he loved that one in particular.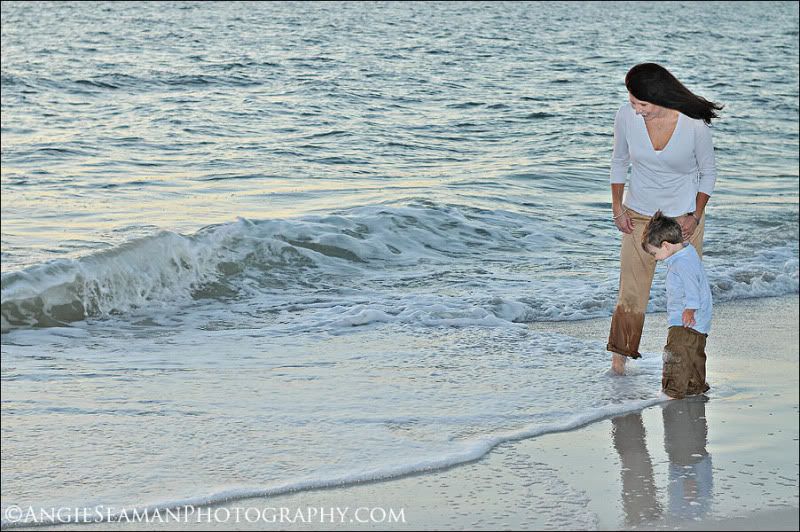 And this shot below...I just fell in love with it. I don't know why but I have. I adore the way he is hanging on to his Mommy & she is there to protect him from falling into the waves. Something about it just really symbolizes the love, loyalty, and protection between a mother and her son.
And the sunset in the image below...WOW! Paradise everyday!
There is something so captivating about family sessions on the beach. Some of my own personal favorite family photos were taken here in SWFL on Sanibel Island at the beach.
If you are traveling to this area and would like to schedule a session with me for family beach photos, feel free to email me directly at Angie@AngieSeamanPhotography.com
If you are local and would like either a beach session or a shoot done on location elsewhere around town, look me up. I'd be honored to work with you and your family. I travel to Ft. Myers, Cape Coral, Marco Island, Bonita Springs, Sanibel Island, & Naples of course. If you are outside of those areas listed, shoot me an email and let me know where you do reside. Sessions outside those locations are an option for an additional traveling fee.
A huge thanks to the "R" family for allowing me the opportunity to capture some of their family memories on the beach. I had a ball working with them!
Blessings, Angie