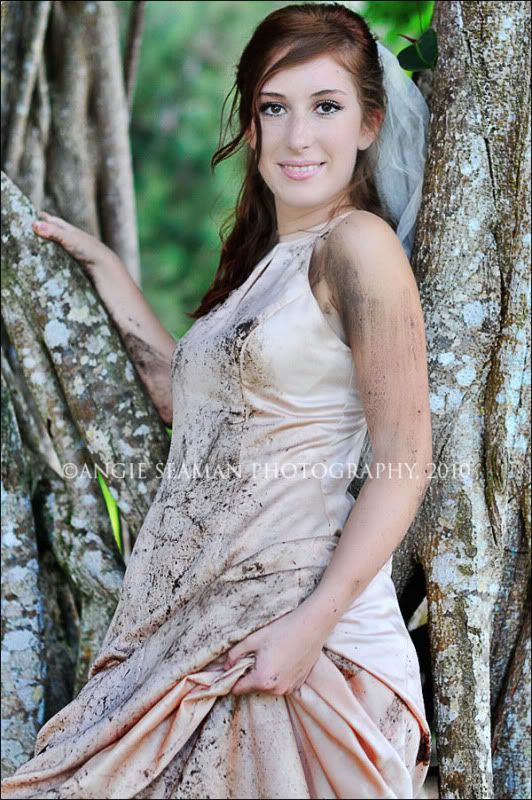 This beautiful young girls shoot was toward the end of our day. By this point, we were really "trashing" the dresses as we photographers like to say. No more staying clean, prim, and proper, it was time to get down and dirty. And when I use the term "dirty," I mean that literally...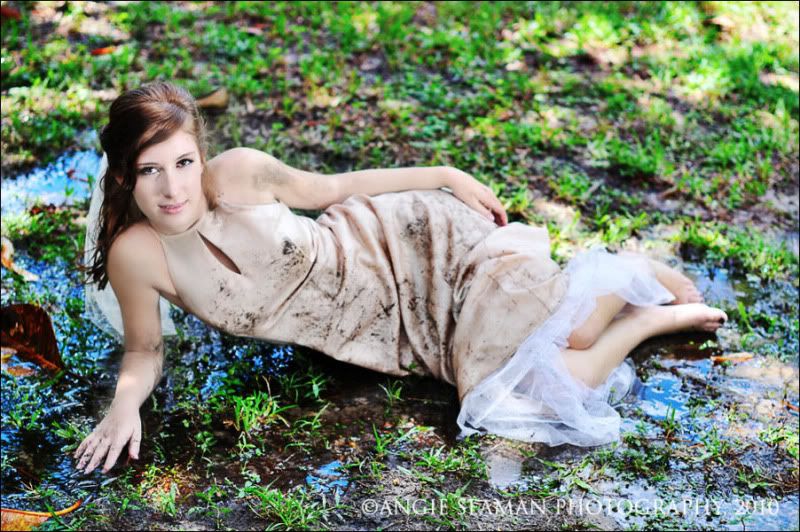 My bride for this shoot rolled around in that bug ridden mud like it was cotton candy or something. She had no fear. No worries whatsoever about getting dirty or bit by anything running rapid on the ground. To say she was stunning is an absolute understatement. Beautimous...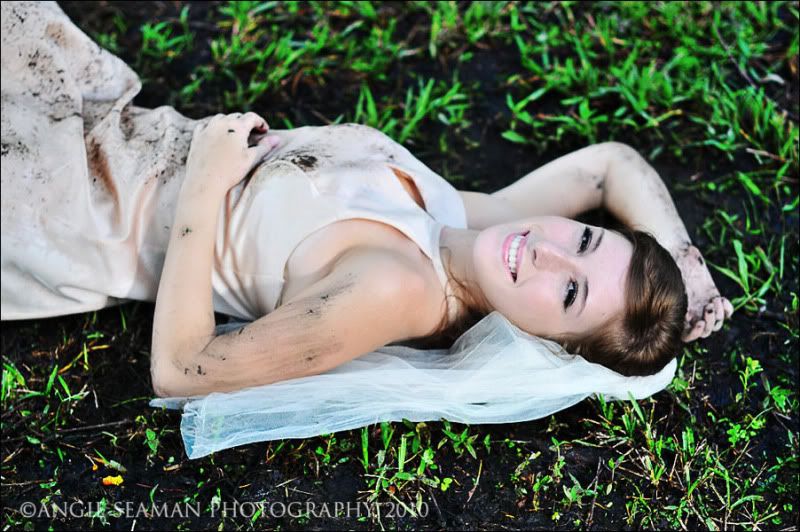 We have a very large Banyan tree at the front of our neighborhood like this one below. I love them. Totally perfect for a picture spot. We utilized it and another one near the shoot to the fullest extent when at this location.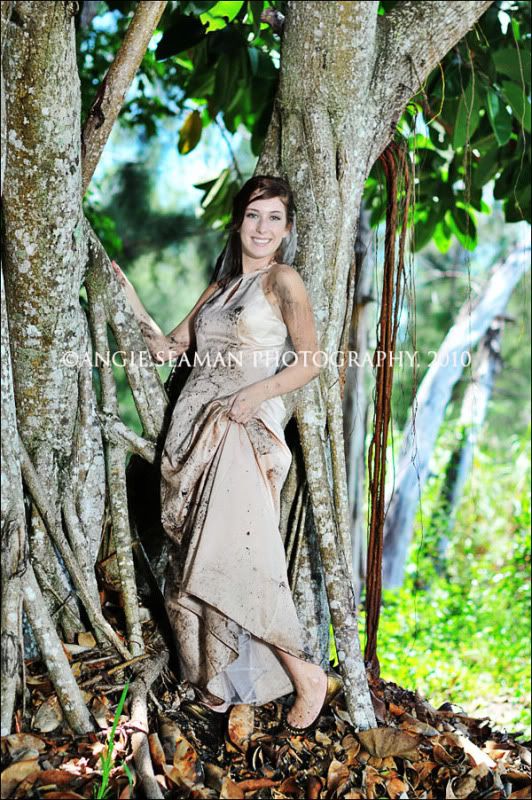 The only problem was...just about 1/2 way through this session, we noticed that the bride had tons of ants crawling up and down her feet and legs. The ants here in Florida are potent. Most of the time they are the red fire ants which bite and hurt like you know what. They attack with a vengeance. Our crew panicked. The bride never flinched even so much as flinched though...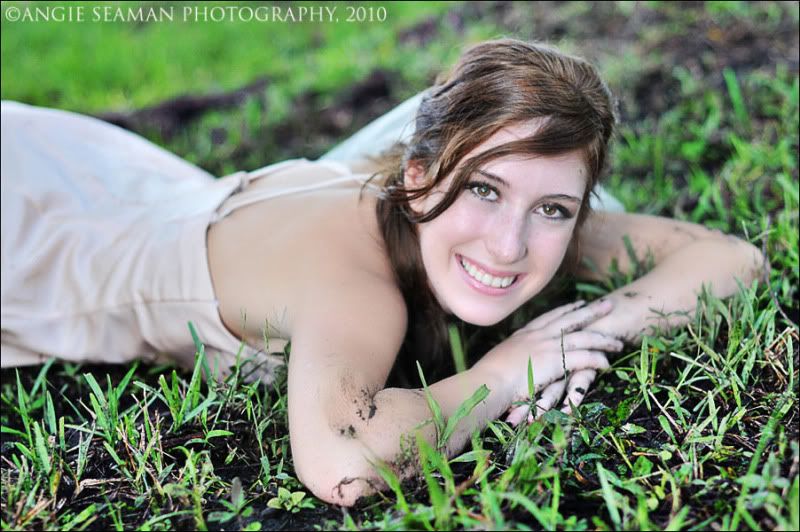 Thankfully, we looked around and low and behold we found a garden hose nearby. The initial thought was to spray the ants off her legs with it. But one quick glance at the hose, the dirt, her, etc. and all of a sudden...the garden hose became a photography prop. A quite awesome one if I do say so myself.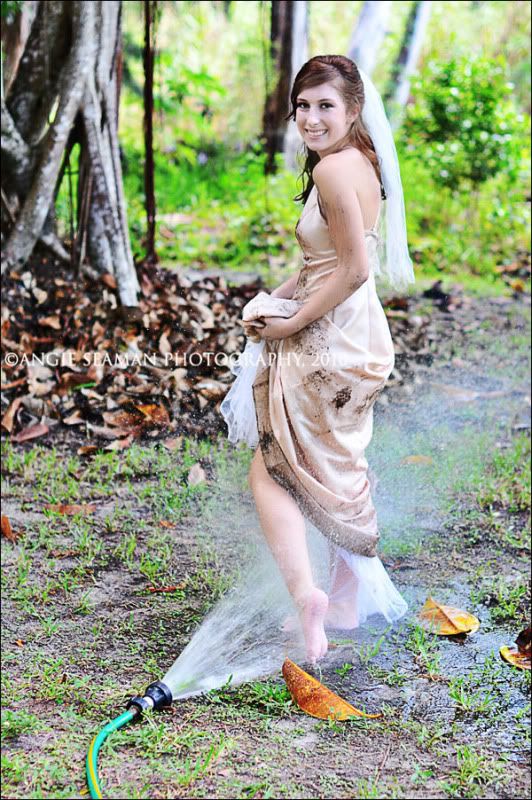 Love those impromptu images. Love love love them! They are the REAL moments on a shoot.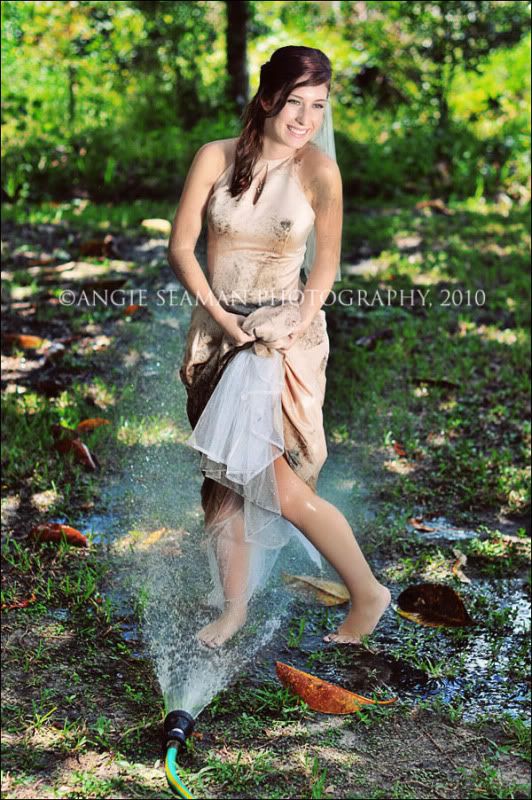 A massive thank you to Miss B. for allowing me to photograph her on this day. You were such a trooper girl. I couldn't have asked for a better client. :) Another set of thanks to
Michele Galuppo
and
Nancy Joseph
for their hair and make-up magic with this bride. Awesome job yet again ladies.
It's about 12:40pm on Wednesday and I'm now off to tackle the rest of my to-do list before a family shoot I have tonight. I'm slowly but surely making my way through the 'must do' tasks for this week. Maybe one of these days I'll wake up with a free day with absolutely nothing to do, eh? Nah...prolly' not! :( Wishful thinking I guess.
Much love, Angie