_______________________________________________________
That is right friends. After much demand, I've decided to offer an in person group workshop for beginner photographers. It took some prodding and provoking but I finally caved.
This workshop is strictly for beginners looking to learn more about their cameras as well as the basics of photography. I've found some great vendors who are willing to work with us here in Naples. First being my all time favorite hotel in the area...
The Inn on 5th
.
The inn on 5th is located dead center in the heart of everything "Naples." Step outside the door of the hotel and you have a world that mimics a little Rodeo Drive in Beverly Hills. The accommodations are situated on the quaint and upscale 5th avenue in downtown Naples. Just steps from the hotel is the beach. The scenic night life, restaurants, exquisite cafes, boutique shops, and sandy white beach are what make this hotel a perfect location for our workshop together. Not only will you get a full instructor led educational workshop on photography but you will also be getting a beautiful tropical get-a-way. With a roof top pool, state of the art fitness center, and a world class spa, you can't go wrong. The Inn on 5th and their staff will be hosting our FAB workshop retreat and I couldn't be happier about that. As for more detailed information surrounding the workshop, see below...
WHEN: September 24th-26th, 2010
COST: $899 (includes workshop itself, beautiful shared hotel accommodations, free WIFI while in hotel, and a FAB swag bag to take back home full of goodies and offers - all things photography.) Private accommodations available at an additional rate should you not wish to share a room. Please contact me at
Angie@AngieSeamanPhotography.com
for more details on the single rooms.
REGISTRATION DATES: January 19th-July 24th, 2010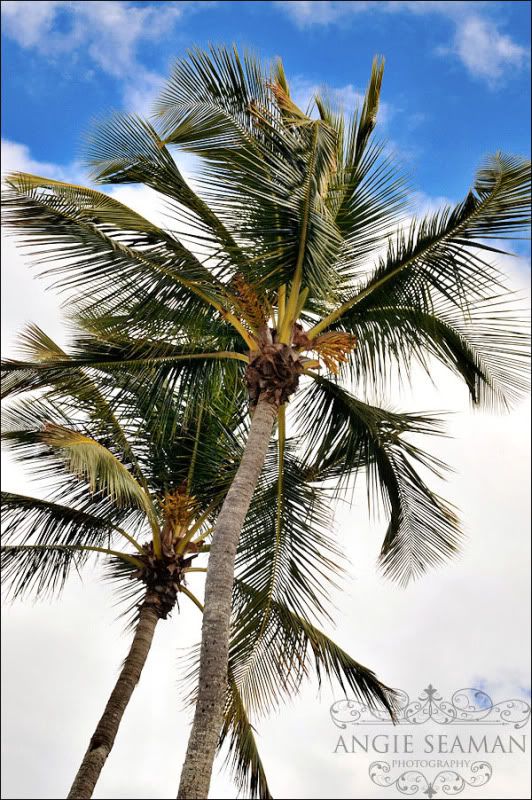 Join Angie & a group of other beginner photography students such as yourself in Naples, Florida for a hands on, instructor led, learning workshop for those looking to hone in on the skills needed to pursue their photography passion. This workshop is for beginners & is structured around the basics of photography and the features of your cameras. If you are pursuing photography as a future career or if you are a Mom just looking to learn how to photograph your children better, this workshop is for you. Spend the weekend with Angie as she shows you how she shoots, why she shoots the way she does, how best to tackle tricky lighting situations, composition advice, camera education, as well as some post processing techniques to give your images an extra umph! We'll spend Friday night over a meet & greet dinner together by the sea, getting to know the other participants in attendance. Saturday begins bright & early with a light breakfast together & then a full day of following Angie around the downtown streets of Naples, Florida as we discover how to pick the best shooting locations, find great lighting, ornate textures, etc. Watch Angie photograph a live model & observe how she interacts with clients, her no pose techniques, etc. You'll also be working in groups together so you can practice the new techniques we are learning as you go along. Shooting will break for a quick lunch but continue on into the evening with a beach session at sunset in the white sand overlooking the warm gulf of Mexico waters. Dinner will follow with a recap of the day. On Sunday, we'll learn a few hours of hands on post processing/editing tips together as well as oversee how Angie tackles her work flow before dismissing the workshop between 11am-noon. The price of the workshop includes shared/roommate accommodations for your two night stay in Naples, Florida. (Meals not included) If you have a roommate you prefer to share a room with, please note his/her name when reserving your seat in the class. Please note: If you are outside the workshop area, airfare & transfers to & from Naples, Florida are not included in the workshop price. Attendees are responsible for booking & scheduling their own flights & transfers. If you are local, you are responsible for your own transportation to & from the hotel in downtown Naples. Cost includes great swag bag with wonderful offers/goodies for all who attend. Seats are very limited. Reserve your spot ASAP. No refunds.
To register, click

HERE

and go to "classes." Should you have any additional questions, feel free to contact me at Angie@AngieSeamanPhotography.com
I'm looking forward to spending an awesome weekend in paradise with each of you.