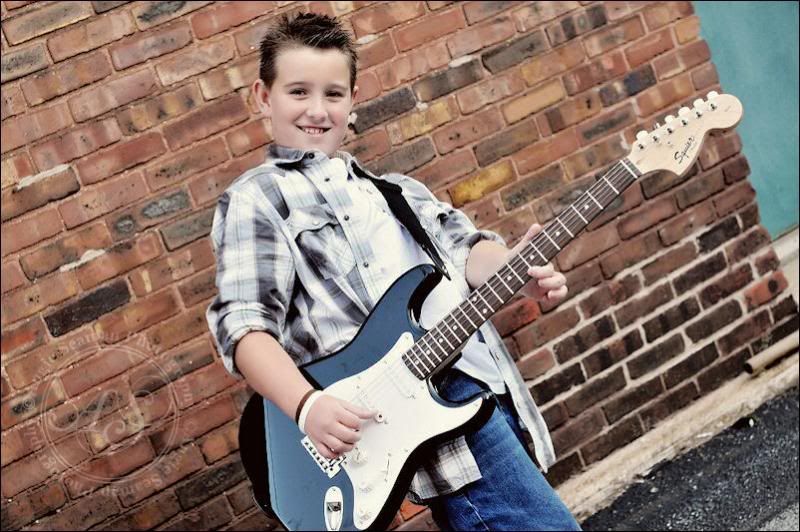 I had a great shoot with a very handsome ten year old boy yesterday. He opted for a grungey urban approach so we rocked it out with his guitar and rolled thru the small town creating a stir with his skateboard. The locals new we weren't from around those parts but they enjoyed observing the shoot go down either way. In fact, the event created quite an audience of the street. We had fun with it and my subject enjoyed every second of it.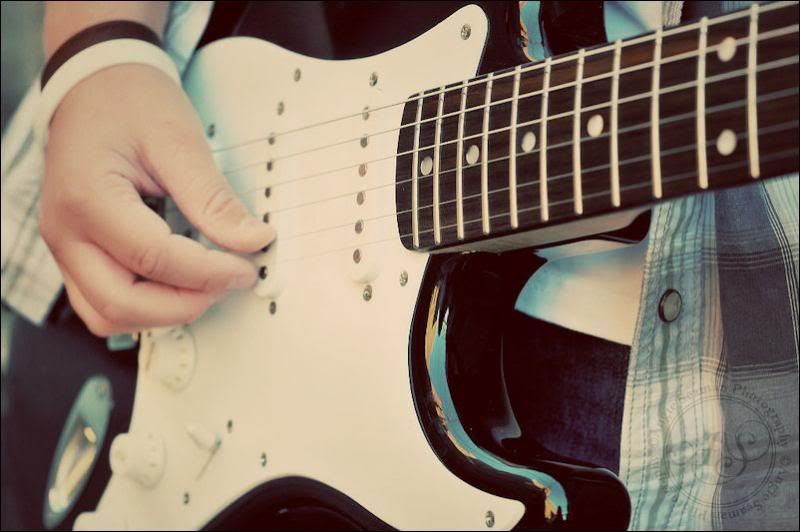 This small town has a great old and worn feel. Thus, why I love it. It was perfect for our backdrop...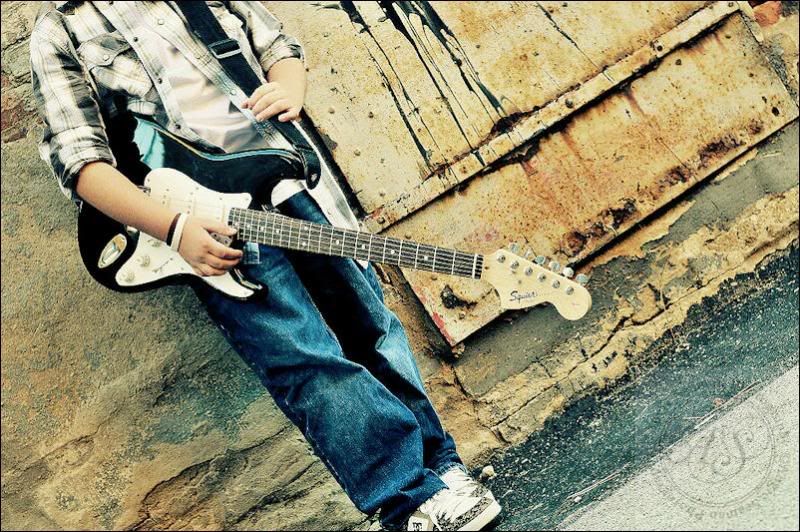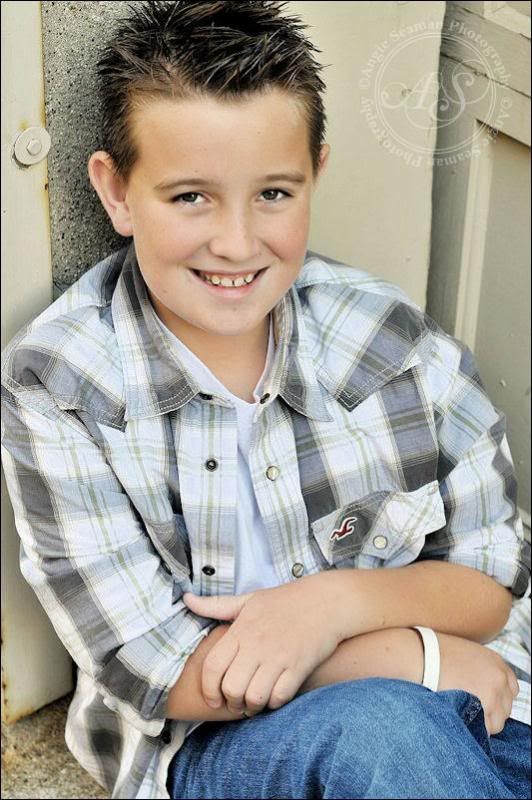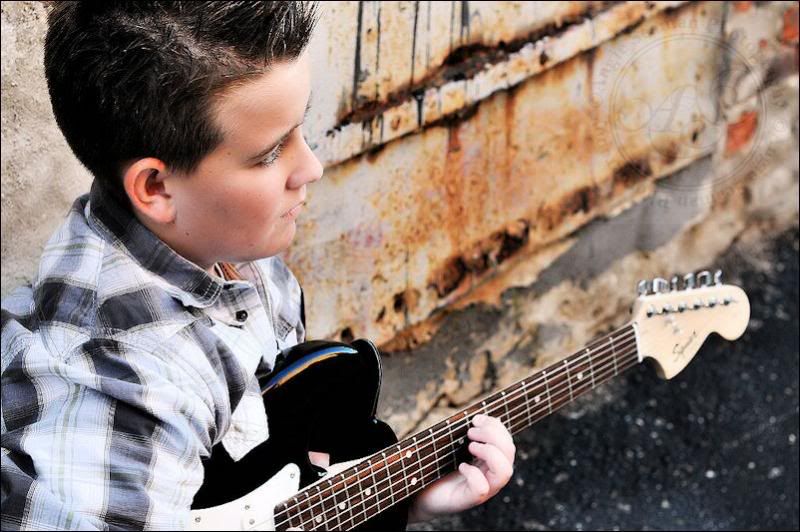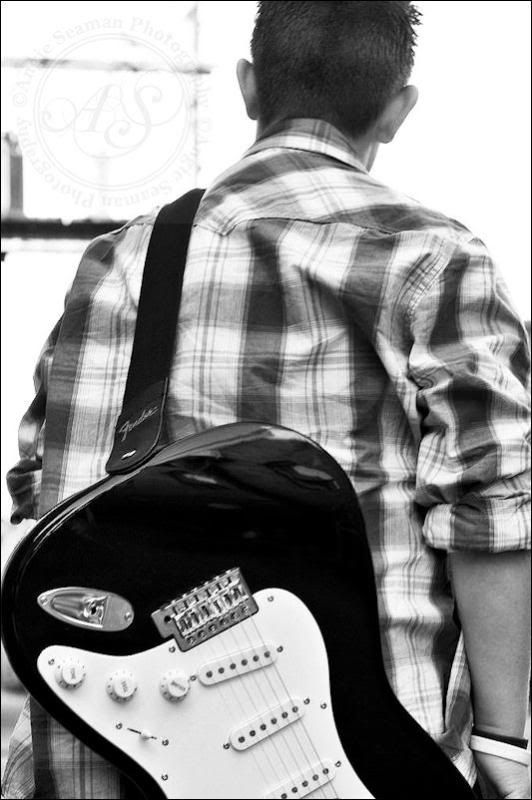 I told my subject that he should have his "Mom" make the above shot a big poster in his bedroom. It looks like something straight off the front of a CD case.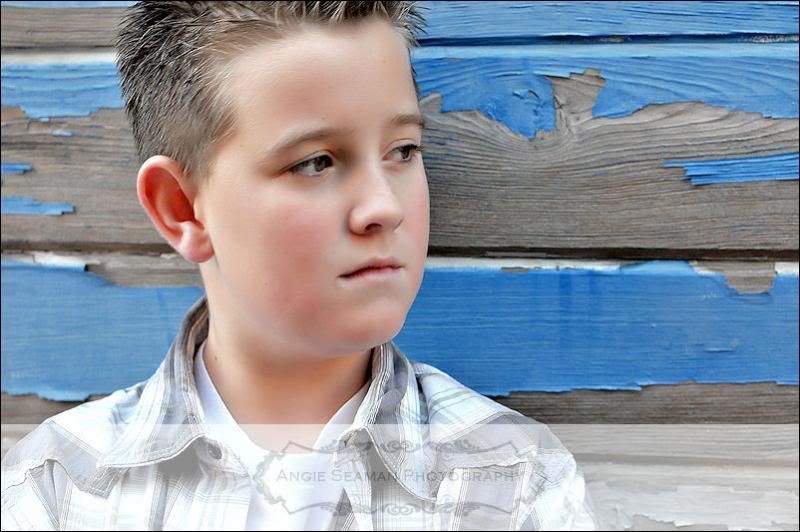 And this is how he rolls...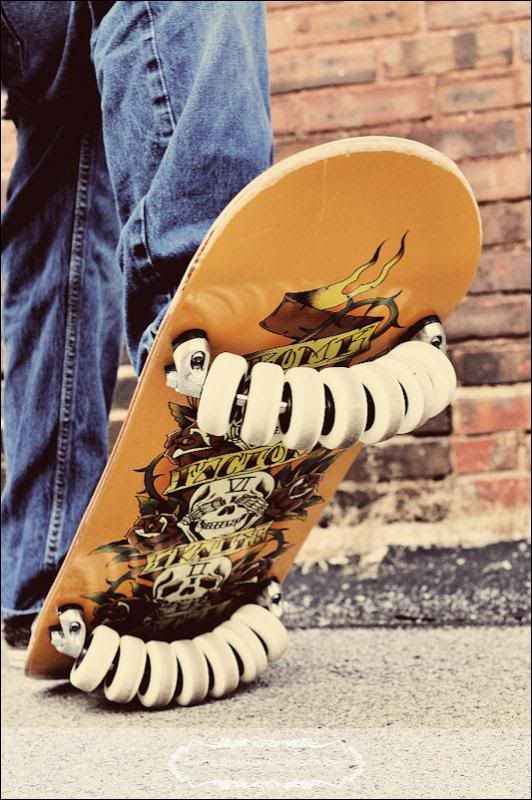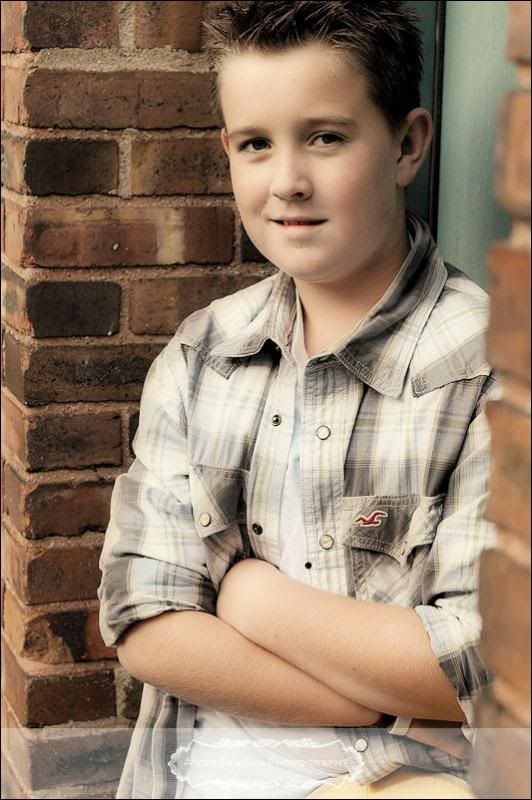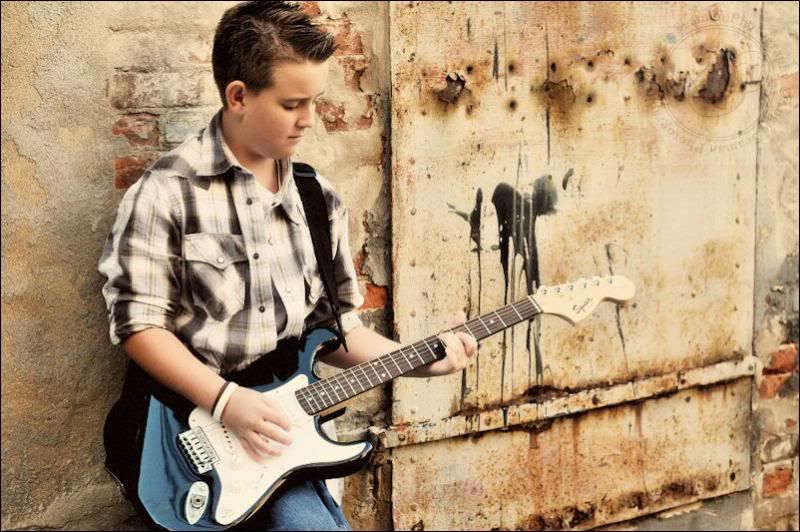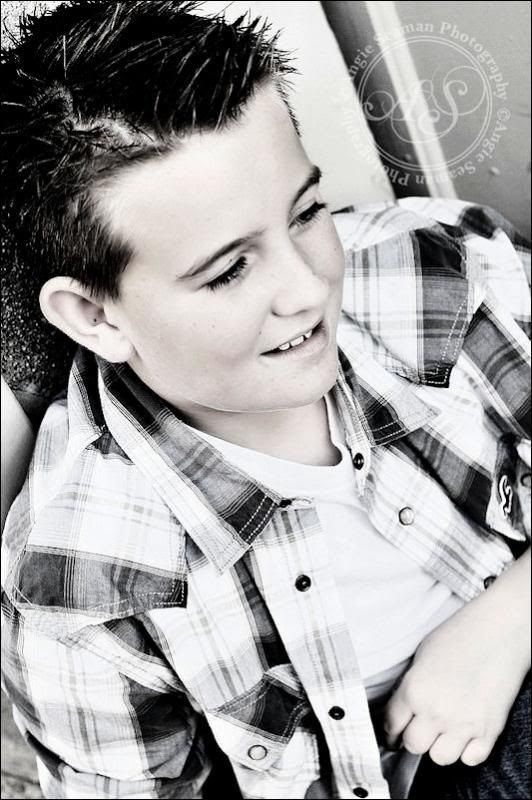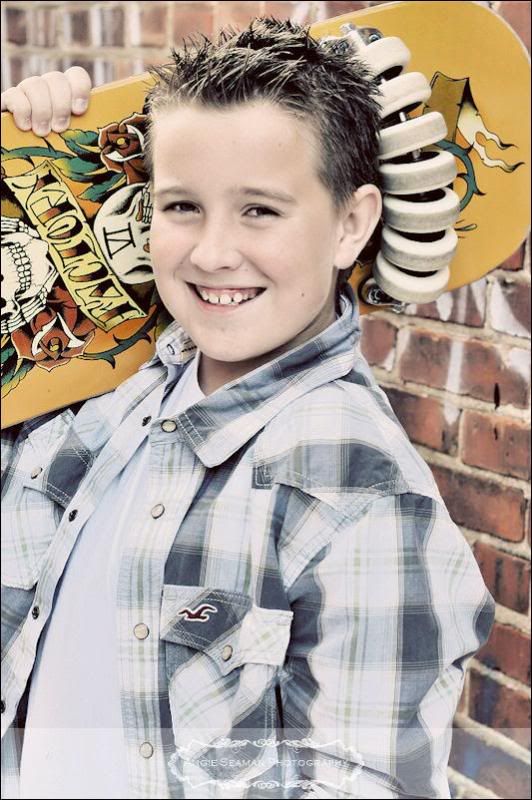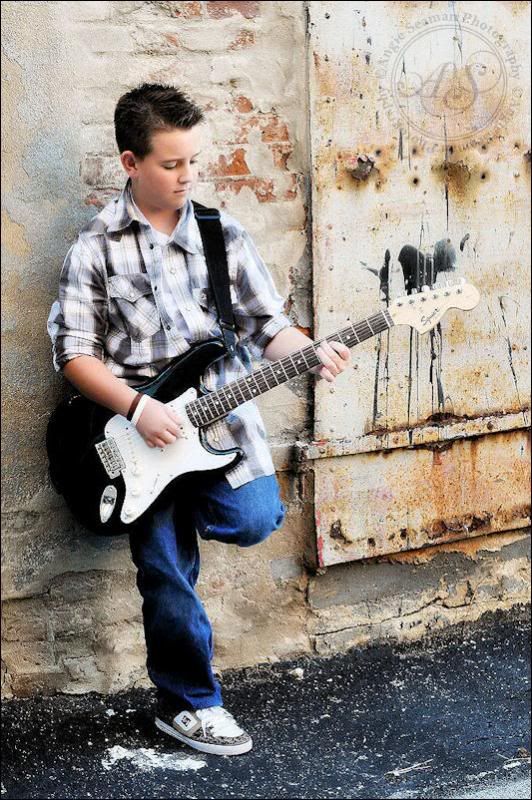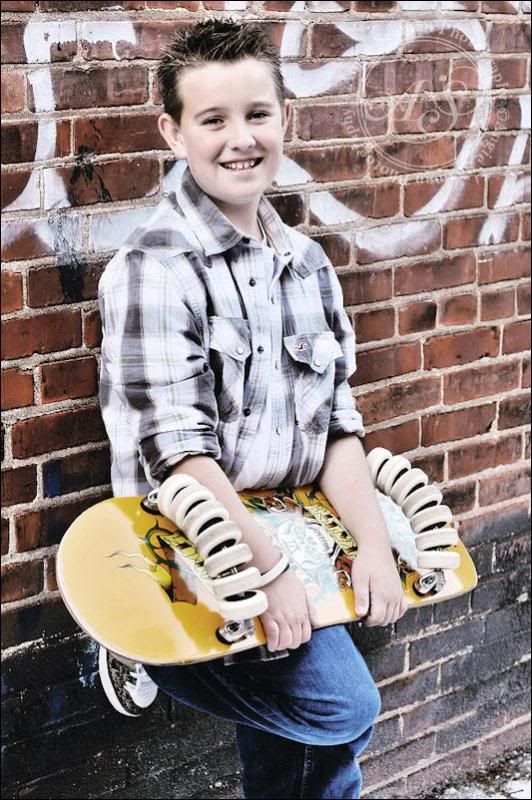 Thanks for rocking and rolling with me yesterday "B-Ster." It was a very cool session and one that I'll remember always. :)
I love you, Mom