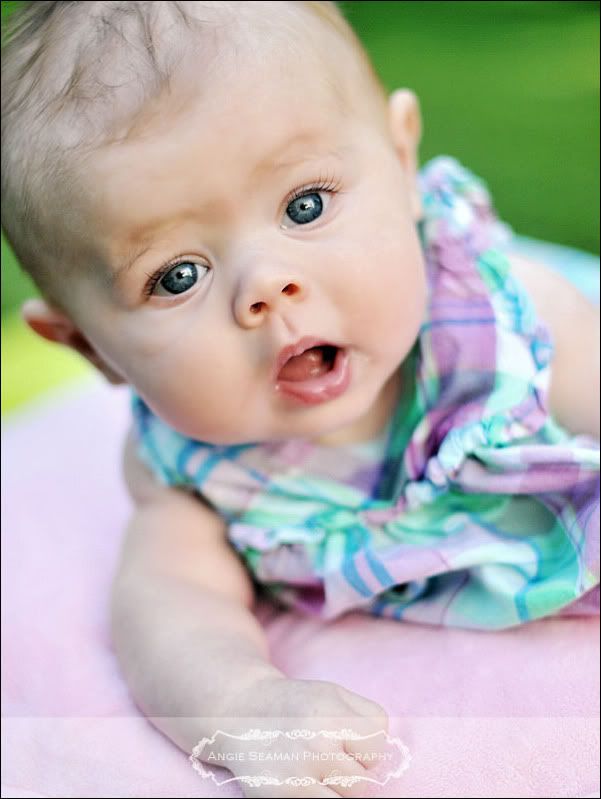 I had the wonderful priviledge of getting to photograph baby "L" today. She is such a sweetheart - and those eyes - WOW! If she only knew how lucky she was to have them already. :)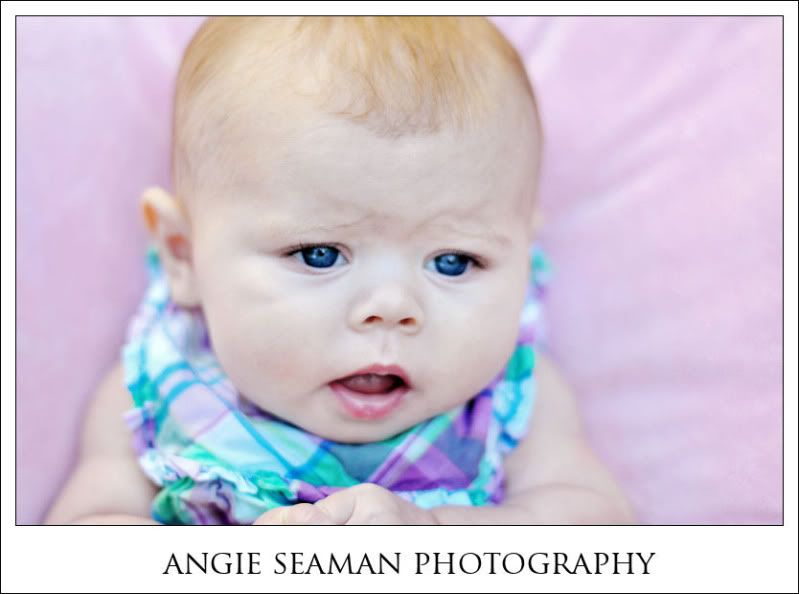 We got a quick stint with her before she decided that my camera lens wasn't her most favorite thing in the world...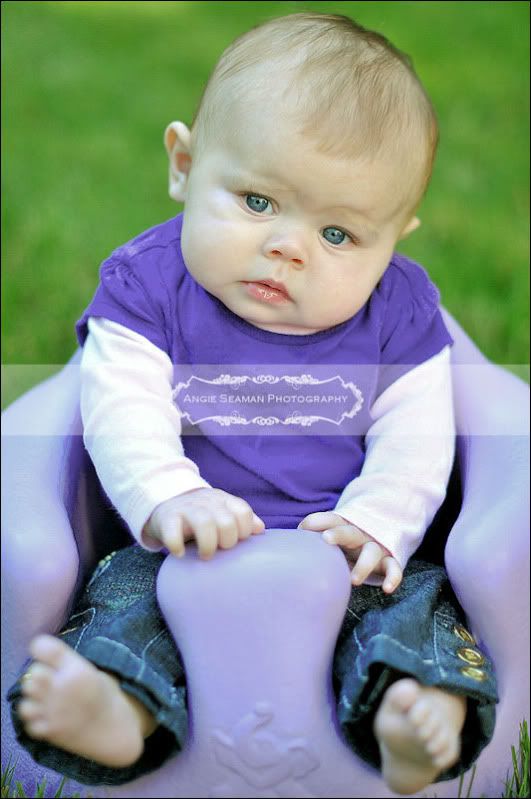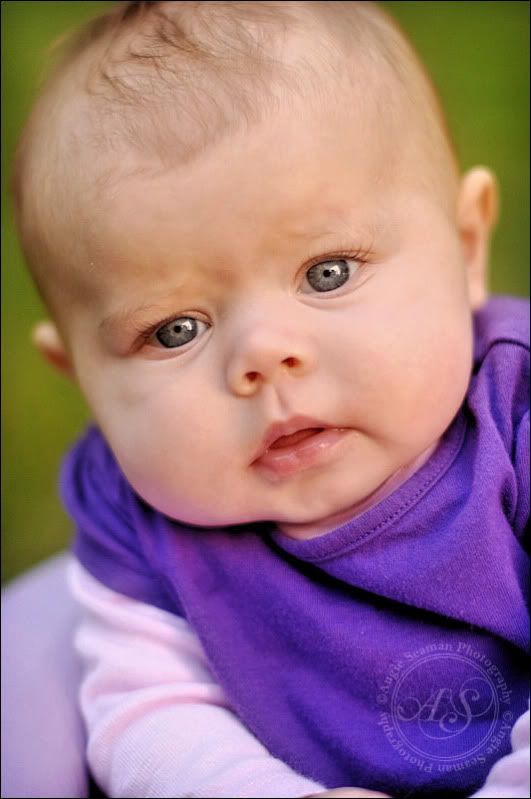 By the end of our time together, she was clearly over me. Ha ha! However, I had to throw in these "out takes" because even while mad - she is still adorable!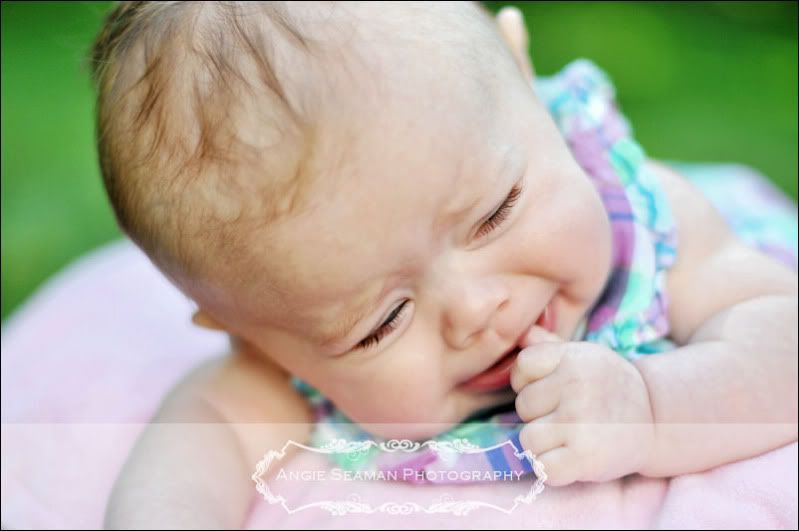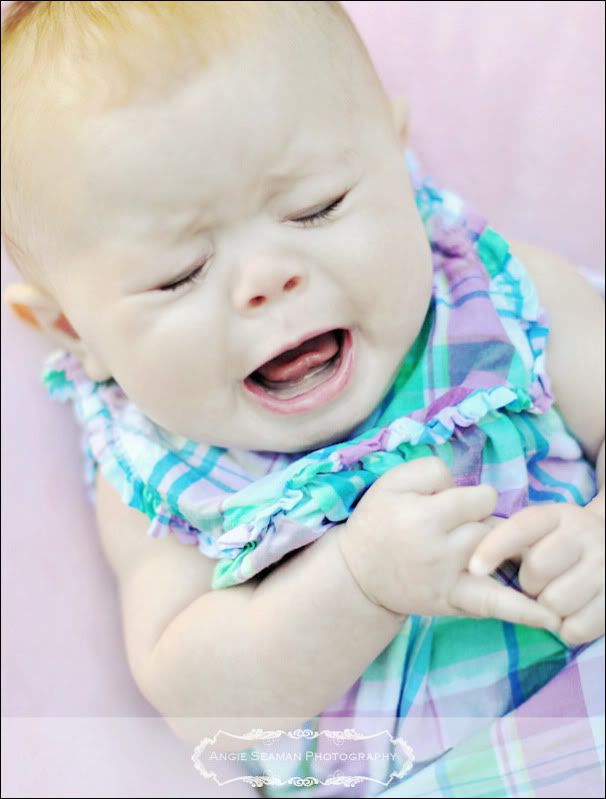 A huge thank you to her Mommy as well as to her for allowing me the opportunity to photograph them today. It was a real treat!
xoxo, Angie