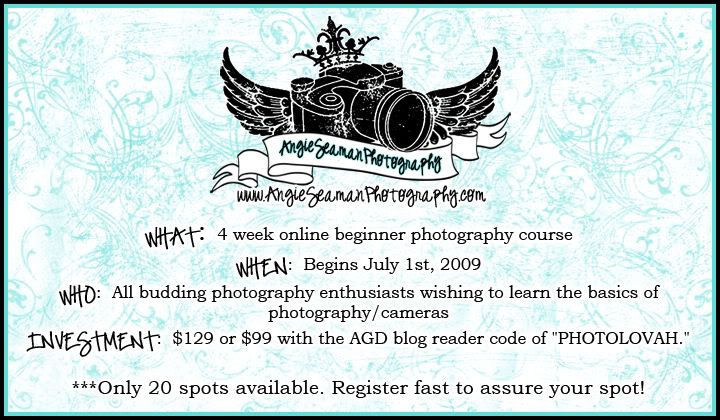 Registration is open ladies. Get your spot while they are available. We've had a great response to this class and are really looking forward to the next 4 weeks together. Class will begin promptly online on July 1st, 2009. Once you have registered for the class, you will receive a confirmation via me. The forum for the class will open on July 1st and each of you registered will receive access to the forum on the day it opens.
The class itself will consist of a lesson each week that covers several different topics at a time. We will have one assignment each week that pertains to those lessons/topics. You will be given a time line to complete each assignment and submit it. In between all of that, we will use the forum for our question and answer area. Any questions you have that you want me to answer will all be answered within the forum so that each student can read, review, and learn from everyone as a whole. We will be in this together. Learning together. You can check in at the forum as many or as little times a day as you wish. The class can basically be done at your leisure over the four week time frame. Aside from the weekly assignment, there isn't really any pressure for deadlines, etc. You can work, read, and learn at your own pace along side all of the other participants. This course will be very informal and very laid back.
Should you have questions regarding the course, feel free to email me at Angie@AngieSeamanPhotography.com
If you are ready to sign up and claim a spot in the class, go
HERE
and click on "photography courses" at the top of the page. It will take you to the current course available. Click it and walk thru the check out process there. Again, you will receive a confirmation from me once your registration is completed.
Looking forward to this! It's going to be great fun!
xoxo, Angie